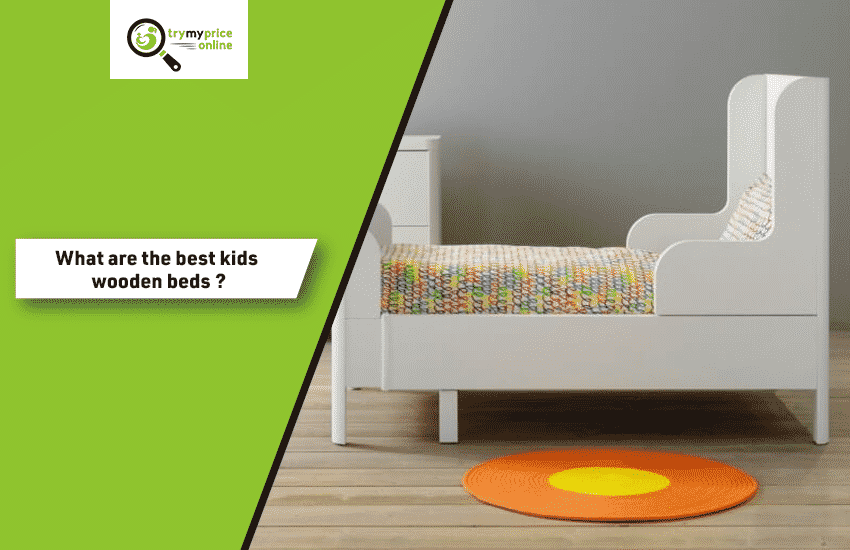 It is always surprising that when you think your kids have stopped growing, they suddenly go right ahead to have another growth spurt. 
One minute you are thinking of the best ways to trim baby nails safely  and the next minute, their cuffs are suddenly reaching far up their arms. As parents, you will get to realize that soon enough, your kids will no longer have to hop to look you square on in the eyes. 
This is because they will comfortably stand in front of you and eyeball you head-on. Can you imagine that!. In no time, you will realize that your kids no longer need you to help them crawl as they keep getting older and even taller. 
Following up on the Child Growth Foundation statements, the average kid will grow eighty-nine centimetres from one to eighteen. However, parents will see the most rapid growth between the age of one to six years as they will grow on average of forty-one centimetres. 
Unlike their clothes, the good news is that the bedroom furniture will not need you updating it almost every season. Nevertheless, you will need to make the best sensible decisions regarding the furniture of the kids' bedrooms. 
What Size of kids Wooden Bed Should A kid Have? 
When it comes down to kids' wooden bed, most parents tend to ask about the right size for their children. Though this model a fantastic question, we will be providing you with all the necessary answers. 
In determining the ideal wooden bed size  for your kids, you will need to consider some factors. These factors include: 
Your kid's age will majorly determine the size of the bed that you will need to purchase. As kids get older, their needs tend to change. For example, younger kids normally spend their time playing. 
So, the floor space is more vital than a beautiful large bed to play in. Contrarily, older kids will spend most of their time lounging and sleeping on a spacious bed. 
The size of your kid's room will be another determining factor when you are choosing the ideal size of bed to purchase. This will even make you rule out some beds from your list. 
You should think of room planning, like playing the game of Tetris. You are to ensure that you get all the measurements first before you embark on your big purchase. 
Even though you feel your child might want a double bed, this size may not be practical for the space in the room. 
If your kids share a room, you may also be restricted by space when choosing the ideal bed size. Again, a bunk bed can be the best option at a time like this as it is the ultimate space-saving bed. 
Can A 5 Year Old Sleep In A Toddler Bed? 
The size of a toddler bed wood frame usually comes into consideration when your kid is mobile, and the safety of the cot turns into an assault course challenge. So if you are wondering if your five-year-old can sleep in a toddler bed, the answer is yes. 
Understand that toddler beds are ideal for kids aged between two years and roughly five to seven years. This is the time wherein you offer them a step towards independence and simultaneously maintain proportions that are ideal for a much younger kid. 
Note that the toddler beds make the best first kids bed. However, since the biggest growth of kids takes place between ages one to six, you will soon realize that you will need to replace the toddler bed after some years. Have this in mind when planning your budget. 
When you have toddlers, you may still need some of the best baby safety gates around the room. Also, note that the toddler beds are usually smaller than the typical single bed. 
And, the toddler bed dimensions tend to range between one hundred and forty-four centimetres to one hundred and sixty-six centimetres in length. It has a width that ranges between seventy-three to seventy-nine centimetres. 
The toddler beds need a mattress size of 70 cm by 140 cm. This is the same footprint size as the typical cot bed. If your baby is transitioning from a cot bed, you will not have to buy a new mattress at the moment. 
More so, the height of the toddler bed is less than that of a single bed. This makes them the practical alternative for younger kids who are susceptible to tumbling at night. In addition, there are toddler bed designs that are set on the ground. 
Furthermore, when choosing the ideal toddler beds, you should consider comfort, durability, functionality, and price. You can also add the style of the bed, even though safety is the most important. 
How Much Should I Spend On A Boys Modern Bed?
When it comes down to the price of boys' modern bed, the prices vary based on material and brand. However, you can purchase a decent solid wood toddler bed or boy's modern bed for under one hundred dollars on average. 
However, some of the higher quality or solid wood kids' beds tend to be closer to one hundred and fifty dollars to two hundred dollars. You can shop around and compare the various brands. 
More so, the amount you spend will depend entirely on your budget. For the young couple recently starting in life and on a tight budget, you can get solid wood children's bed at Goodwill or even the Salvation army. 
The Best Kids Wooden Beds
Now that you are no longer worried about the best diaper bags for your baby, you may as well start considering the best kids' wooden bed to purchase. 
Understand that instead of a tiny baby that you once had to purchase the best convertible high baby chair  for, you now have a toddler that can easily vault from the side of his or her cot. 
Believe it or not, this is another milestone. And this signifies the best time to purchase their first bed. Some of the best solid wood kids beds include: 
It must be understood that this is an exciting and safe first bed for your little one. It has safety rails that will keep your child in bed throughout the night. And, its design will make the child's night an amazing adventure. 
This bed perfectly fits a standard single mattress, and this means you can squeeze in for the ideal storytime. This children's bed frame house is made from solid pine, and it is painted white. 
This means that it will be perfect for any room, and it can be further decorated to suit every kid out there. As an amazing boy's white single bed, your son will enjoy peeping out of its windows. 
Interestingly, your kids will love playing in it just as much as they will enjoy sleeping in it. So you will only need to replace the Happy beds' wooden treehouse when your child grows out of its design—no need to replace the bed itself. 
This wooden treehouse is the ideal bed that will make bedtime exciting because of its charming treehouse design. It has been made to be highly durable, and it features wooden slats that support all child-friendly mattresses. 
This bed uses an incredibly safe design as it comes with guardrails that surround the whole frame. Even though it demands self-assembly, its construction process is easy because it comes with comprehensive instructions. 
Aside from being a bed of great value as a top-quality bunk bed, it is also designed as a large yet beautiful bus. This bed comes flat packed, although it is easy to set up if you have some people in the house to help around. 
Its paintwork has been described as simply immaculate, and most parents certainly adore its tiny details. The tiny details range from the steering wheel down to the bond Street destination. 
More so, the Happy Beds London red bus bunk bed makes use of a ladder that is made from solid metal. Its sides take the role of in-built safety rails. As an amazing kids' bed with sides, kids will love it as it comes with cuddly toys pretending to be patient passengers. 
This bed demands two full-sized single mattresses, and it is created from solid wood and, of course, with slats. This bed is superb, with iconic London bus design changed into an exciting sleeping solution for all kid's bedrooms. 
Its wooden construction is sturdy, and it enables easy access to its upper bunk. It has a four-step vertical solid metal ladder. Its solid slatted base is perfect for the best comfort level your kids can have. 
Some of the reasons parents purchase this bed are its fantastic London bus-inspired design and solid construction. In addition, kids have easy access to the upper bunk due to its four-step vertical metal ladder. 
Your kids will not have any issue with comfort as the bed comes with a solid slatted base. It has been created for easy self-assembly, and it is both sold and dispatched from the United Kingdom. 
 Are you wondering if this is a cot or even a bed? The simple answer is that SnuzKot skandi is both a cot and a bed. However, this is dependent on how you end up configuring it. 
As a kid's bed with sides, the sides tend to come off when your baby turns into a toddler. And, the base further lengthens as your child grows up to the tender age of ten. One thing we must let you in on is that the SnuzKot is an investment piece. 
Interestingly, it is guaranteed to last a decade, and when you consider the design's sturdiness, you will see that it will last well. In addition, most parents love the fact that the bed changes gradually.
And, this makes the transition to a big bed to be smooth and even stress-free. It will look great in any bedroom because of its natural wood, sleek design, and diverse colors. It does not involve any MDF or veneer. 
In other news, this bed will please most assaults and parents. However, building this bed takes lots of brainpower and strength. But, it was easier to convert into a bed from a cot immediately after it was built. 
You will surely love the fact that it grows with your child. This means as your baby grows, so does this bed. It conveniently converts into a toddler bed for kids that are up to four years. 
Its extra junior bed extension kits make the age range to be roughly ten years. In addition, it comes with three mattress base heights and can easily transition. When carrying out the transition process, you simply need to remove the two sides of the cot to form the toddler bed. 
You are to make use of the extension kit to extend its length at the cot. This extension will be from one hundred and seventeen centimeters to one hundred and sixty centimeters. This is its internal base size. 
Note that the extension kit and the extension mattress piece are available for people to buy separately. In other words, it is sold differently from the bed itself. 
Understand that it has three mattress heights and three mattress base heights. Its highest mattress position makes it pretty easy to take your newborn baby in and out of the cot. 
As your baby grows and learns how to stand and sit, the bed's base can be lowered to prevent the child from climbing out. And when your baby is capable of kneeling, rolling, or sitting up, you will need to lower the setting of the mattress base. 
The lowest setting is thirty centimetres from the floor to the top of the mattress. Therefore, the mattress depth will have to be ten centimetres. The middle setting will need to be forty-six centimetres from the ground to the top of the mattress. 
Note that the mattress depth here must be ten centimetres as well. Finally, the highest setting is sixty-two centimetres from the floor to the top of the mattress. Once again, the mattress depth will have to be ten centimetres. 
SnuzKot has been built to last, and every one of these beds has been made using natural beech wood. This amazing kids' wooden bed makes use of a solid beech frame and even fixings made from stainless steel. 
It can be used from the moment you birth your baby up till they are about four years. And, you can use it for your kids aged four to ten years when you make use of it with the junior extension kit. 
This bed meets up to the British Safety standard, and it requires that parents make use of the SnuzKot Pocket sprung mattress. It is sold separately. 
The first thing to note about the Stompa Ck starter bed is that it is nifty and cute. If you never knew, it is an amazing white wooden children's bed. It begins as a small bed with all-around sides to get your baby used to a bed.
And, as your baby grows, the bed can be extended twice. Interestingly, additional chunks of a mattress can be added every time until it becomes a big-sized bed. This bed is grouped under beds of great value as it will last for a long time. 
Importantly, it comes with an extendable foam mattress. Based on its warm white color, which is versatile, the design of this bed will be perfect for most rooms. This bed is not only light, but it is also perfect for rearranging your furniture. 
Although it might be pretty tricky to assemble, you can always end up successfully piecing it together. In addition, it comes with a drawer underneath if you need to store your child's teddies. This bed is also ideal for smaller rooms because of its size. 
The most important thing you need to know about these kids white wooden single bed is that it grows with your little one. You can make use of it as a transition bed between the cot and a big bed. It has high sides that will protect the baby. 
It easily extends thanks to its brilliantly designed slat system. And, the mattress comes in three sections which allow parents to extend it with the bed's frame. 
Conclusion
Since your newborn baby will certainly be all grown up in no time, you will surely need to consider the best kid's wooden bed to buy. Instead of going through the hassle on the best wooden beds to buy, we have helped you narrow down your choices. 
Interestingly, we have provided parents with some of the best solid wood children's beds they will find out there. Ensure you read through this list to make the best choice for your baby. 
Frequently Asked Questions
 Are there things I should look out for in kids wooden bed?
Yes there are. You should be conscious of the beds frame, side rails and if the bed is
sturdy.
Is there an age for my child to move to a big kid's bed?
Yes, your child can move to a big kid's bed when he or she is roughly eight years old.
 What type of bed should I purchase for my four year old?
You can buy a bed that is quite low to the floor, and one with side rails.
 Are there good wooden beds I can buy?
Yes, there are so many out there like the Stompa CK bed, and even the Snuzkot bed.
Sources