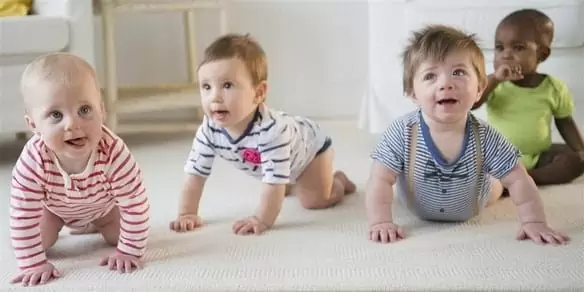 Are you keen to see your baby start crawling?
Your baby might be able to reach a number of milestones early in life. Whether it's sitting up and lifting the head or more advanced movements like rolling over, it's always a pleasure to witness such achievements of your baby. However, witnessing your baby crawling for the first time is second to none.
In this article, we've come up with everything you need to know about when do babies crawl and how to help them crawl. With the 7 simple ways and tips, you can help your kids reach this crawling milestone.
Contents
1. Crawling and Physical Development
2. When Do Babies Start Crawling
3. Types of Crawling Styles
4. 7 Tips To Get Your Baby Crawling
5. How To Help Your already Crawling Baby?
Crawling and Physical Development
Crawling seems an easy job but it is much difficult for the little ones. A baby requires using both mind and body when it comes to crawling. First of all, the muscles of your child play a vital role to support her weight and maintain her balance. The muscles in your kid's back, shoulder, neck, and arms must be strong. Secondly, your baby's vision also plays an important role to focus on one target with the help of both eyes together. Going back and forth between looking off into the distance helps them build perception. Moreover, babies tend to develop navigation skills and memorize facts as their mental muscles get a workout at the same time. Kids can learn that they have to go around the coffee table to get to the basket of toys.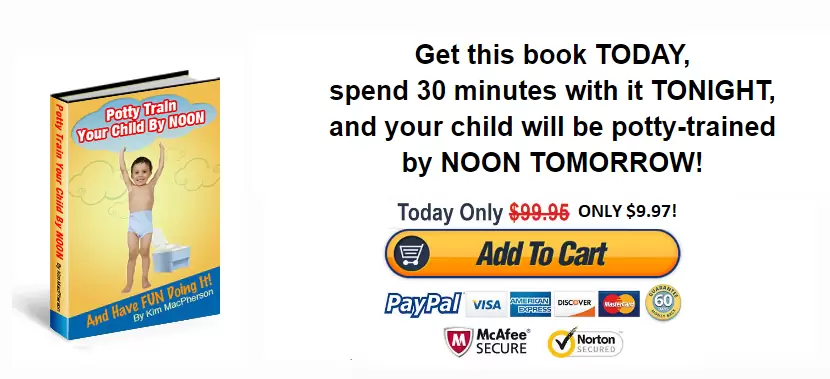 When Do Babies Start Crawling
Undoubtedly, parents are always excited to see their baby crawling for the very first time. It's the moment of joy and accomplishment that parents cannot express in words. They tend to closely monitor their kid's development that leads to crawling. However, all babies are different when it comes to development and they follow a different development path.
Some babies can start rolling over early in life but take a long time to start crawling. Other kids may be able to begin crawl and walk soon but they are late to start rolling over. In this way, each child possesses a unique development approach.
However, babies can usually start rolling over at 3-5 months old from their back to tummy and vice versa. Every 3-5 months old child does a half-roll onto one side at least. No matter whichever way your baby rolls, it makes you extremely delighted to see your baby's movement.
When it comes to 3-5 Months old, many babies start crawling between 6-10 months of age. From wiggling across the floor on her belly to pushing around with her legs, there are several ways in which your baby may start crawling. No matter which way your baby starts crawling the first time, it's a cheerful moment you need to celebrate.
Types of Crawling Styles
When the babies start crawling, they rely on one of these crawling styles. Each baby possesses unique developmental characteristics, and these are the common types of crawling styles you need to know about.
Commando Crawl
It is commonly known as belly crawl in which a baby tends to creep on the floor. In this crawling style, your baby will keep the belly and legs down the floor and push herself along the with the arms only.
Bottom Scoot
In this crawling style, a baby tends to slide her cushioned bottom along the floor and pull herself forward using her legs.
The Classic Crawl
When it comes to crawling, the classic crawl is the most common style that we often picture when thinking of crawling. In classic crawl, a baby pushes up on her hands and knees from her belly, and the opposite leg and arm forward result in the movement.
The Backward Crawl
It refers to the backward crawling in which a baby using her arms pushes herself backward rather than forward.
The Crab Craw
Crawling with one knee bent and other extended. It can be either forward or sideways crawling.

Last update was on: March 6, 2021 10:35 am
7 Tips To Get Your Baby Crawling
Whether your baby is still a newborn or has reached the milestone of rolling over, there is nothing like seeing your baby starts crawling. However, parents often think about how to help baby crawl so here are the 7 great ways that can help your baby crawling and bring a bundle joy along her developmental stages.
Give your baby plenty of tummy time
Keep in mind that muscle development is the key to crawling because your baby would be able to maintain body balance. Giving plenty of tummy time is the best way that can help in your baby's muscle development. This is the time when you let your baby spend on her tummy. For the muscles in your baby's arms, legs, neck, and back, tummy time can make them strong the can lead to a baby crawling. Always consider a baby's room or nursery for tummy time where your kid can feel comfortable.

Last update was on: March 4, 2021 6:52 pm
Help your baby to play with her hands elevated
When the babies play with their hands elevated, it is another important way that can support their muscle growth rapidly. During tummy time, you can pull their arms on top of a pillow. Another way is to encourage them to put their hands onto elevated objects while sitting down such as toys and furniture. Make sure to supervise them to ensure they don't fall over while trying to keep their hands elevated.
Lift your baby off the floor
Lifting your baby off the floor can help your baby get a leg workout. Make sure to lift her up with your arms to support her body. However, never lift her so much that her feet leave the ground which can be dangerous. To practice the motion of walking and strengthen your baby's legs, it is necessary to do a practice like lifting her off the floor.
Last update was on: March 4, 2021 6:52 pm
Allow your baby play in front of the mirror
Kids are always curious about seeing their reflection in the mirror. Take advantage of this curiosity and let your kids play in front of the mirror. In order to see their own reflection, they will try to hold themselves up and reach out toward the mirror. These movements of the body can help your kid crawling in no time.
We have selected a mirror for you that is the right fit:
Last update was on: March 4, 2021 6:52 pm
Use toys to encourage crawling
What else can better encourage babies except for toys?
They always desire for toys all day. During tummy time, you can place their favorite toys or a brand new one in front of them. Make sure to place toys out of their reach in order to encourage them to move. In this way, your baby is more likely to crawl earlier than what you expect.
Last update was on: March 4, 2021 6:52 pm
Allow your baby to play on all sides
When it comes to how to help baby crawl, allowing her to play on all sides can support muscular development that leads to crawling. The mix of the right side, life side, back, and tummy makes your baby's body strong and healthy.
Take your baby out of supportive devices
Supportive devices are essential for your baby such as high chairs, strollers, walkers, etc. However, such devices can restrict or delay your baby's muscular development. Your baby should use her own muscle to support her body weight. But, when your baby relies on these items, they provide so much support that can lead to delayed muscular development of your baby. For that purpose, make sure to have at least one session of baby's movement without these supportive devices in a day.
How To Help Your Crawling Baby?
Once your baby gets crawling, support her to explore everything within her reach. But, make sure to do a whole baby-proofing thing in your home. It's very important before she makes even a single move. Moreover, keep the surface soft on which your baby will crawl. For instance, consider rugs or colorful floor mats to make sure that your baby's knees wouldn't get scratched from the hard surfaces. In the case of the wood floor, there should not be any loose splinters or nails that could hurt your baby's body.
As the babies walk through the house, they experience a range of emotions, they get excited about discovering something, frustrated on seeing obstacles block their path, and disappointed when you take away something. When babies crawl, they tend to pick up the pace with each passing day. Parents often worry about the kids climbing up and over things such as pillows, sofa cushions, and stairs. For that purpose, always keep an eye on your baby and it's better to put a safety gate for the stairs.
Last update was on: March 4, 2021 6:52 pm