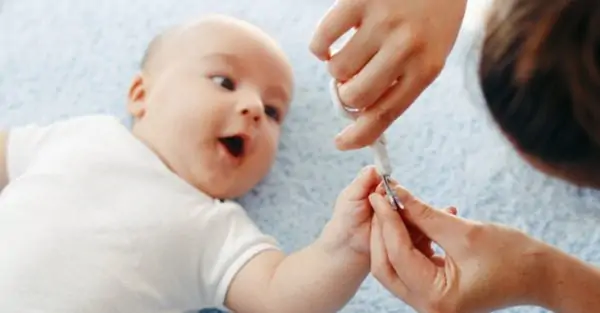 In this article:
Cutting Baby's Nails? What to Expect!


Tricks and Tips to Trim Baby Nails Safely

A Step by Step Guide to Trim Your Baby's Nails

Best Baby Nail Clippers

Conclusion
On average, a baby's skin is twice as gentler when compared to an adult's. Especially the skin near their nails. It is extremely pliable and fragile. Young parents who are confused or don't have experience in their kitty with babies can use some tips to trim baby nails safely.
A baby's fingernails tend to grow faster comparatively thanks to their rich diet and sleeping schedules. But when these nails start leaving scratches and marks on your skin, it's a clear sign that they require a trimming session. However, this process can be intimidating for some parents as you don't want to hurt your little one with those sharp nail cutters.
But in theory, this should be a straightforward process. Being the experts, we have prepared a set of set tricks and tips to trim baby nails safely and a quick guide on how to trim baby nails in detail so that you and your little one enjoy the process rather than being terrorized by it.
Last update was on: March 1, 2021 6:00 pm
Cutting Baby's Nails? What to Expect!
Cutting a baby's nails should be a simple proceeding. However, due to a couple of factors, this process has become endearing for some parents. Firstly, it's the uncertainty of the baby's movements. Infants are free-willed beings, and they don't necessarily follow your ideas or commands unless forced on them. So there is always an unpredictability of little one pulling his hand or leg away when we are about to trim down a nail.
Another is the fear of parents. Some parents, especially young ones, really hesitate when they are about to trim baby nails. This can be due to a lack of experience. Another thing to keep in mind when trimming and filing a baby's nails is to understand how short to cut baby nails and their desired shape. It is recommended if one cuts the nail along the tips of the finger. A baby's fingernails grow very fast and may need to be cut every week. However, a newborn's toenails usually take longer to grow and can be managed if you cut them once a month.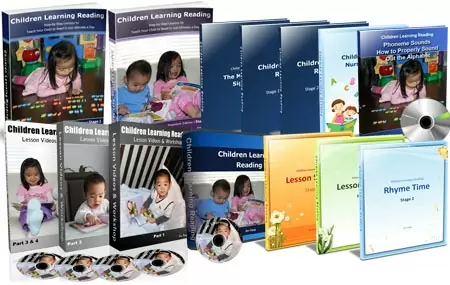 However, parents have to understand that cutting baby's nails is no rocket science. You have to follow a given technique and some tips, which we have mentioned below:
Tricks and Tips to Trim Baby Nails Safely
Find well-Lit Place.
One of the most crucial tips that one can give in baby nail care. Baby's nails are very tiny, so you need to focus a lot of your concentration on them. And a place with bright light can assist you in this trimming down those baby nails.
Trim them While your Baby is asleep
This is probably the best way to trim a baby's nails. When your baby is asleep, he/she is resting his arms on either side with almost zero mobility. So you can easily trim down all the rough ends using a nail clipper. However, one thing to note here is that try to make no noise during the process because babies tend to wake up with a shiver, which can stop the trimming process in-between.
Distract your Little One
Babies can be distracted pretty easily, and you can easily use this trait for your advantage. You can play their favorite video, or you can hand them a toy and have a firm grip on their hands. Create a perfect angle so that you can trim down the nails peacefully.
File Down the Rusty ends
If you are finding this task too difficult for yourself, you have the option to file down the rusty ends of your baby's nails as well. Though filling down also requires an equal amount of concentration, it doesn't put your baby's fingers at any risk.
Find the Perfect Position
There are certain places in your house in which your baby feels a lot more comfortable and cozy. This can be his favorite playing spot or the pillow on which he sleeps. And when he is in his comfort zone, you can do the task of cutting his nails.
Last update was on: March 1, 2021 6:00 pm
A Step by Step Guide to Trim Your Baby's Nails
If you are still wondering how to undergo this tiring task, then we are here to help you. Below we have explained a step-by-step guide to preparing yourself and your baby to trim his/her nails.
Hold Your Baby Still
Holding your baby still should be your top-most priority when trimming your baby's nails. You can take someone's help as well but if you are alone, try distracting your baby as it will help you hold your baby still.
Get a Good Hold on Fingers
A baby's motor control is very minimum, so you won't have to apply a lot of pressure to get things done. Just hold one of his fingers without pressing it with your nails and clip the nails short and quick.
Be Firm
More than anything, you want to be firm while handling your baby's hands because they are very delicate. A slight overpressuring in his hands or nails can make your baby cry, which surely nobody wants.
Don't Panic in the Case of Bleeding.
In case you draw blood, don't panic because it is very common. As we mentioned, a baby's skin is very delicate, and it is very easy to cut through it. But don't apply any bandages on it as it can increase the chances of choking. Just clean it with a hygiene cloth.
Best Baby Nail Clippers
Below, we have shortlisted the top-3 best nail cutters for baby that stood out from the rest.
Last update was on: March 5, 2021 9:33 pm
Product
Specification
Deals
This nail clipper from Fridababy is best in terms of providing a safe nail trimming experience. The metal is relatively stable and the blade-end ...
| | |
| --- | --- |
| material_composition | Steel |
| Product Dimensions | 0.91 x 0.51 x 3.11 inches |
| Number Of Items | 1 |
| NICK-FREE SAFE DESIGN | Patented safety spy hole allows you to see exactly what you're clipping, eliminating the risk of cutting a child's sensitive skin. |
| Release Date | 2015-09-30T00:00:01Z |
| Dishwasher safe | No |
| Item model number | 009 |
| Item Weight (ounces) | 1.6 |
| Model | 009 |
| Color | White/Silver |
This nail clipper from Fridababy is best in terms of providing a safe nail trimming experience. The metal is relatively stable and the blade-end specifically designed for operating on soft and delicate skin. And thanks to its rigid handles, you have proper control over trimming. This SnipperClipper is compact enough to be fitted anywhere, and you can carry it pretty much anywhere you want.
Product
Specification
Deals
Looking for the perfect set of grooming essentials for your little one? Whether you're getting ready for a family event or traveling for the weekend, ...
| | |
| --- | --- |
| Model | IH341 |
| Color | Artic Seville |
| Size | One Size |
This nail clipper comes in a full-fledged grooming kit, which includes a bunch of useful stuff like a toothbrush, baby scissors, small carry bag, and hair comb. Talking about nail clippers, it is made from a combination of metal and plastic. The grip section is entirely plastic shelling, which does provide a good hold over the product. The blades are not so sharp, and they can trim through nails quite easily.
Product
Specification
Deals
This was the best out of several that I tried. Summer Infants with flashlight was very bulky and hard to use, Summer Infant without flashlight (part ...
| | |
| --- | --- |
| Part Number | NCTL186 |
| Model | NCTL186 |
| Color | Teal |
In terms of convenience, no other nail clipper can come close to Rhoost Ergonomic. Made from pure bamboo and steel silicone, this nail clipper can easily withstand any kind of physical beatings. And due to the silicone band on the back, you get a firm grip on the clipper. It has a beautiful blue-bamboo design that looks playful as well.
Conclusion
Grooming your newborn begins with cutting their nails. Learning how to do that cleanly and safely is essential. Remember to discuss any concerns you may have regarding this with your doctor. Try creating a grooming schedule to organize your baby's grooming needs. It is recommended that you initially take the assistance of another adult while clipping the newborn's nails.