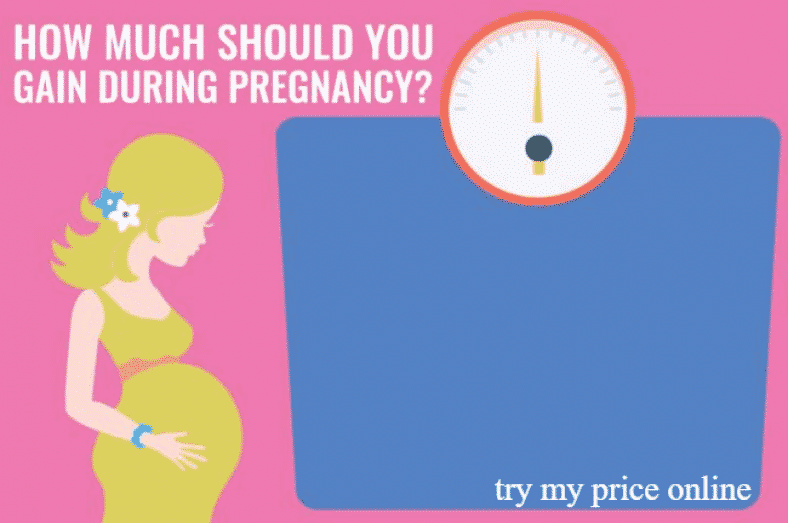 Weight gain calculator during pregnancy, You should be worried about eating well when you're pregnant to ensure that you and your baby are as healthy as possible. Women have yet to receive a full guide to healthy weight gain, which includes a complete pregnant nutrition plan. before using a weight gain calculator during pregnancy, that is.
Related: Total weeks of pregnancy calculator
Weight gain calculator during pregnancy
Eileen Behan, a registered dietitian, and mother of two, answers every conceivable question about proper, 
Healthy weight gain and the best nutrition for your baby in this first and only book of its kind, 
includes what to eat and when to eat it (and what not to eat)
As well as how to return to your pre-pregnancy weight after your baby's birth.
You can get the book from amazon
How do you calculate the amount of weight you should gain?
Because the baby, the uterus, the placenta, and the amniotic fluid all need to develop, 
Pregnancy weight gain is typical, anticipated, and healthy. 
Your baby's development and growth are dependent on you acquiring enough weight.
 Pregnancy is a time to nourish yourself with nutritious foods so that your baby receives enough nutrition.
Not everyone acquires the same amount of weight, and the amount you need varies on a variety of factors, 
Including your pre-pregnancy weight and BMI (BMI). 
Your health and the health of your baby both play a role. 
During pregnancy, being overweight or underweight can have negative consequences. 
You should try to work with your doctor or midwife during the first few prenatal checkups to figure out what's best for you.
Related: Pregnancy test calculator based on conception date
What is the recommended weight increase for a healthy person?
The Institute of Medicine's (IOM) BMI and weight growth recommendations are as follows:
If you were underweight before pregnancy (the IOM defines this as a BMI of less than 18.5),
You should gain 28 to 40 pounds.
(12.5 to 18 kg) during your pregnancy.
If you had a normal weight before pregnancy 
(the IOM defines normal as a BMI of 18.5 to 24.9), 
You should gain roughly 25 to 35 pounds (11.5 to 16 kg) during pregnancy.
If you were overweight before pregnancy 
(according to the IOM, this means a BMI of 25 to 29.9), you should gain about 15 to 25 pounds 
(7 to 11.5 kg) during your pregnancy.
If you were obese before pregnancy (according to the IOM, that is a BMI of over 29.9), 
You should gain 11 to 20 pounds (5 to 9 kg) throughout pregnancy.
If you're a teenager, you'll probably need to gain extra weight because they're still growing.
Related: Weekly pregnancy calculator app description
What else develops except the fetus?
In those later months, it's not only the baby that pulls you down. 
The majority of the weight acquired during pregnancy, 
Is used to produce tissues that are necessary for fetal development, growth, and lactation. 
The fetus, placenta, amniotic fluid, uterus, and blood are all parts of the fetus.
And fat is among the tissues that must be built up to sustain the feeding of the fetus.
Related: Boy or girl pregnancy calculator
At the and, and about using weight gain calculator during pregnancy, several elements come into play. It's impossible to be certain of the baby's weight before birth.
Sources: