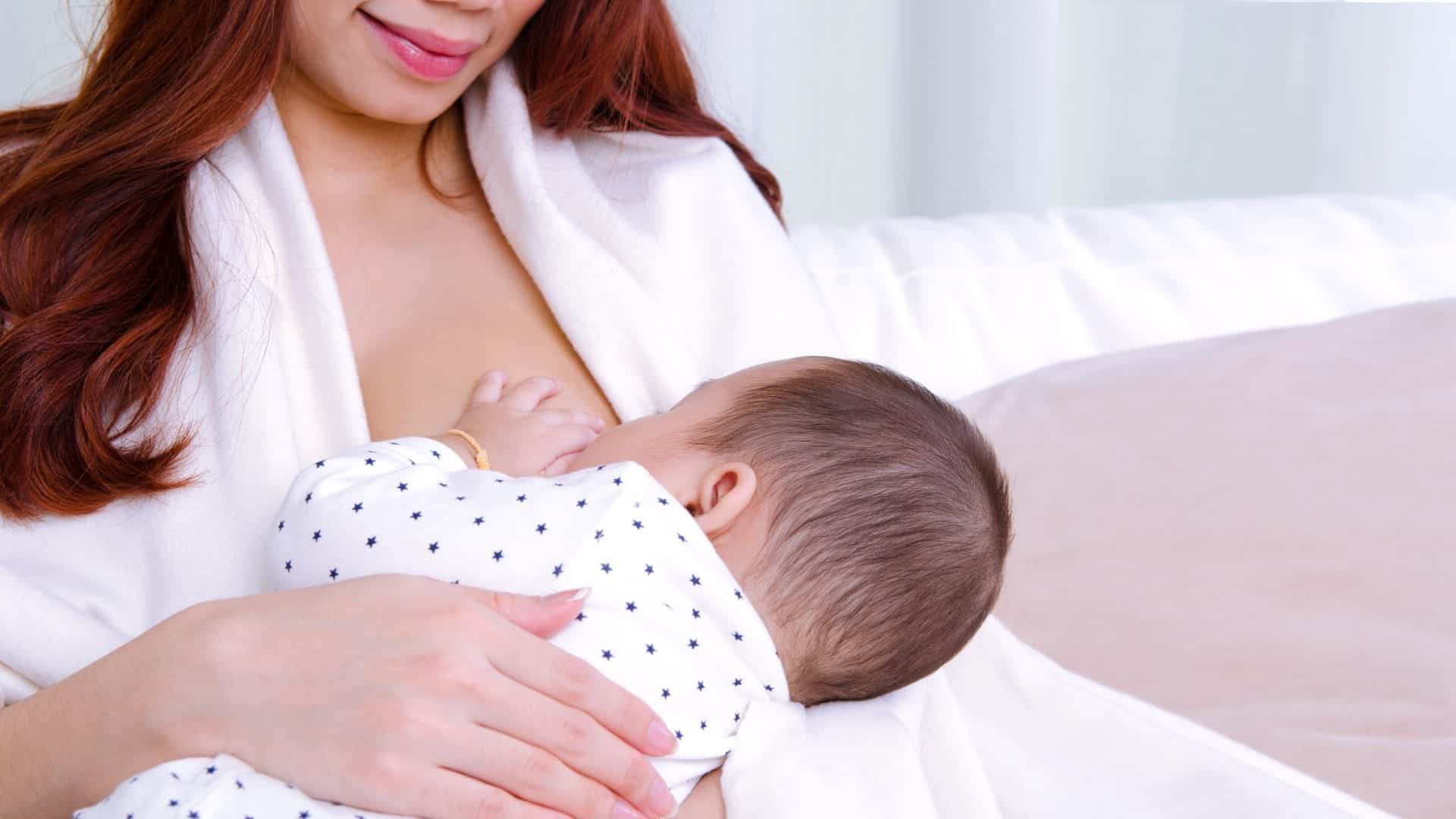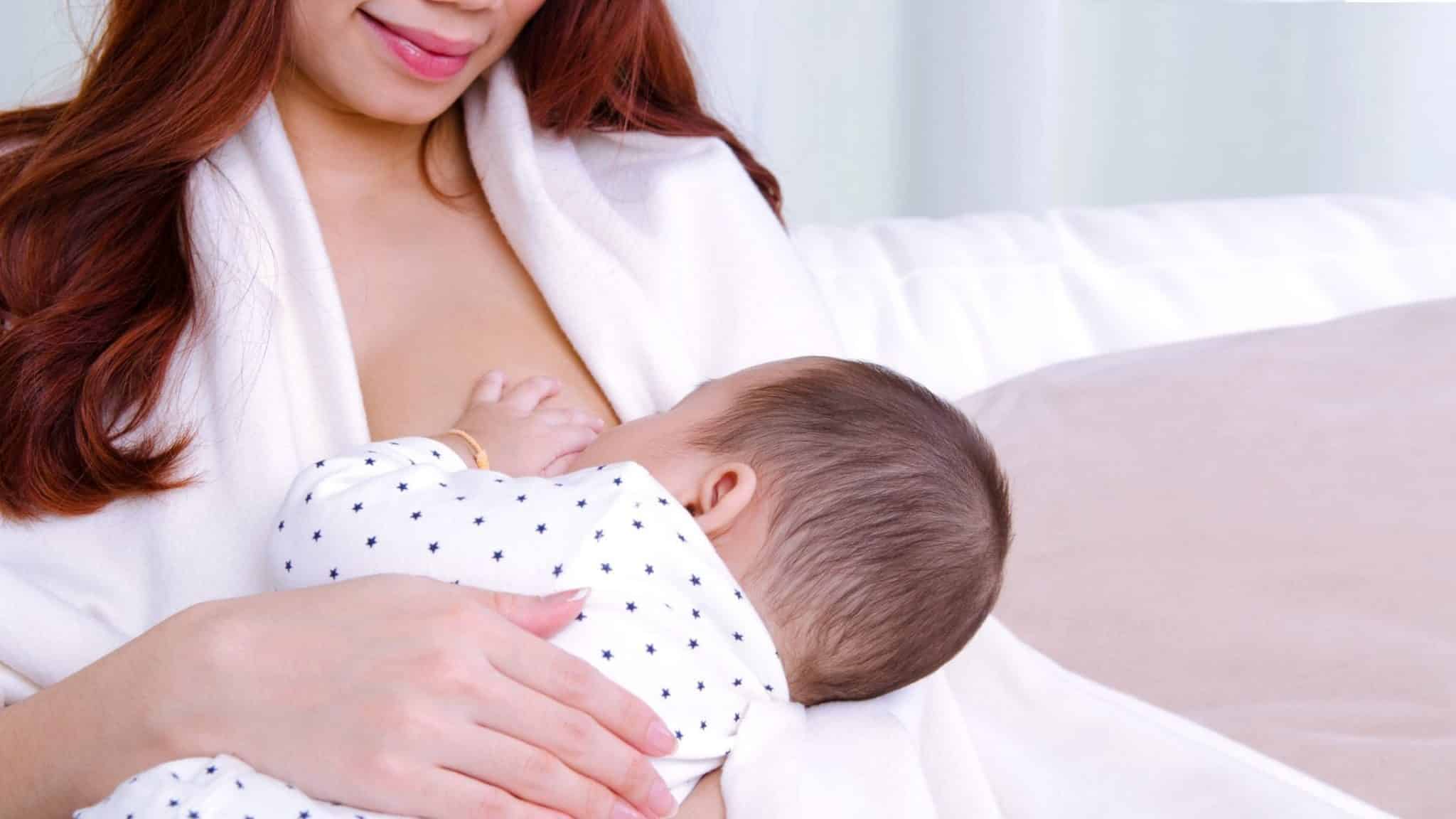 Got a baby? Congratulations! To ensure your child's health breastfeeding is extremely important.
---
Why is Breastfeeding Important?
Your milk is the ideal source of nutrition for your infant. Breastfeeding provides your baby with antibodies promoting his immune system development.
Breastfeeding is enough for a full-term infant until approximately six months of age when additional foods and fluids are usually required.
---
Breastfeeding Essentials

Set Lowest Price Alert
×
Notify me, when price drops
Set Alert for Product: Lansinoh Stay Dry Disposable Nursing Pads for Breastfeeding, 200 Count - $19.96
Last Amazon price update was: November 26, 2023 4:46 pm
×
Product prices and availability are accurate as of the date/time indicated and are subject to change. Any price and availability information displayed on Amazon.com (Amazon.in, Amazon.co.uk, Amazon.de, etc) at the time of purchase will apply to the purchase of this product.
What is Meant by Breastfeeding?
Breastfeeding is the feeding of your baby with the naturally produced milk from your breast. WHO recommends initiating feeding within the first hour after delivery and continue as often and as much as he/she needs.
---
Types of Breastfeeding
There are many types of breastfeeding but the most common types include:
Exclusive breastfeeding refers to relying on breast milk to feed your baby with no other food or drink besides syrups or drops consisting of vitamins, mineral supplements or medicine.
To ensure appropriate development and survival of the infant the guidelines recommend exclusive breastfeeding for the first six months.
Going back to work? Want to maintain breastfeeding? What about expressing your breast milk?
Expressing breast milk means squeezing milk out of your breast and storing it so you can feed it to your baby later. It is better done using a breast pump.
With the breast pump, you can easily express your breast milk and keep it in the freezer storage bags or a bottle ready for feeding.
---
Breastfeeding Essentials
Last update was on: November 22, 2023 4:38 pm
Benefits of Pumping Milk
Feeding your baby exclusively on pumped milk provides him with the optimal source of nutrition that is rich in healthful fats and antibodies. With pumping milk you have many advantages including:
By pumping milk, you can control breastfeeding times. Make a schedule for feeding and pump when necessary based on that schedule. This can allow early return to work and potentially you are freer.
Ability to split caregiving duties
By using a breast pump it's easier to share the feeding, and this can help you get more breaks and rest instead of several nighttime wakings.
Increase your breast milk supply
Experience low breast milk supply? Try Pumping! It is good for increasing your breast milk production. Pumping on both sides at the same time can also help.
Also, Pumping can help build a freezer stash before you go back to work.
Breastfeeding Tips
Breastfeeding Tips (Importance, Benefits and Foods to Avoid)
Your #milk is the ideal source of #nutrition for your #infant. #Breastfeeding provides your baby with antibodies promoting his #immune system #development.
Breastfeeding Tips: Importance, Benefits and Foods to Avoid
Breastfeeding is extremely important to your child's health that ensure baby's proper development. Breast-milk is the ideal source of nutrition for your infant.
Breastfeeding Tips for Pain
Sore breasts or nipples require much care to avoid pain and feel more comfortable while your breasts heal; so provide you with the most breastfeeding tips for pain:
One of the best breastfeeding tips for pain is ensuring good latch.
Feel comfortable before starting your breastfeeding by
Supporting your body using a chair supporting your back and arms.
Wearing a comfortable nursing bra. We recommend choosing a soft wireless bra.
Breastfeeding tips for good latch include
To ensure good positioning we advise you to use a nursing pillow; it makes your baby feel more comfortable allowing a good latch.
Don't force your baby to latch, initiate breastfeeding by touching your baby's lips with your nipple; this makes your baby open his mouth wide.
Let your breast pressure presses your baby chin allowing the wide opening of his mouth.
Keeping your baby so close to your breast and pressing against his chin can allow deep latch.
Breastfeeding Essentials
Experience sore nipples?
Scrubbing your nipples??! When breastfeeding, please don't wash your nipples with soap! Your nipples ducts secrete natural oil necessary for lubricating to prevent soreness and fighting bacteria.
Ensure good breastfeeding latch onto your breasts every time.
Try natural moisturizing cream to soothe your cracks, ask your doctor to recommend a cream to use in between feedings to help heal.
Wearing a comfortable supporting nursing bra. We recommend choosing soft wireless bra.
Wear nipple shields in between feedings to prevent friction against clothing allowing fast healing. But we don't recommend wearing it while breastfeeding as it can reduce milk supply.
Nursing for shorter periods, rather than for extended periods may be helpful.
Nurse more using the side that's less sore.
Pumping may be good for rapid healing
Avoid milk engorgement which is worse than sores by breastfeeding in different positions to help drain all areas of your breast. If you experience it, put ice packs after feeding.
Gently massage your sore nipples before nursing and keep your breasts warm before feeding by a warm water bottle, warm shower… (However, if you experience yeast infection in your breast, avoid moisturizing and keep your nipples dry to prevent the yeast thriving.
If all of these aren't helpful, call your doctor or a lactation consultant. Any of the following symptoms necessitate consulting your doctor:
Burning sensation in your breast pain either while or after breastfeeding
Pain in your breasts that is not relieved after properly positioning your baby
Cracked nipples with little blisters
If you experience soreness while breastfeeding, If your breast soreness is associated with fever, chills, and red area of the breast, your milk ducts may be infected and it's called mastitis. Call your doctor if you have any of these symptoms.
Breastfeeding Essentials
Last update was on: November 22, 2023 4:38 pm
Breastfeeding Tips for Producing More Milk
Is your milk supply sufficient? If your baby is gaining weight as quickly as expected on breast milk alone, then you do not have a problem with milk supply. Know the most important breastfeeding tip to increase your milk supply:
As much as you remove more milk, your milk supply will increase. So allow good nursing sessions by ensuring deep latch and good positioning.
Try pumping in case of baby who is not nursing efficiently; such as sleepy baby, to maintain milk supply.
Frequent breastfeeding as long as your baby is actively nursing to remove more milk from the breasts. If your baby isn't gaining weight well, aim to breastfeed at least every 2 hours during the day and at least every 3 hours at night.
Increase your breastfeeding milk supply with taking a Nursing Vacation; Take baby to bed with you for 2-3 days, and do nothing but relaxing together, bonding, breastfeeding, and eating too!
Avoid pacifiers and bottles; don't make your baby nipple confused! If a medical supplement is required, it can be given by spoon, cup or dropper.
Exclusive breastfeeding for the first six months is highly recommended. Avoid all solids, water, and formula…
Take care of yourself to be able to care for your baby; rest and sleep when your baby sleeps, stay hydrated by drinking liquids to thirst and eat a well-balanced diet.
---
Breastfeeding Essentials
How Long Should You Breastfeed?
World Health Organization (WHO) recommends exclusive breastfeeding for the first six months with no other food or drink. They also recommend that nursing be continued for at least the first year when additional foods and fluids are usually required.
---
Benefits of Breastfeeding
What does breastfeeding do to your body?
Breastfeeding is like exercising burns extra calories, so it makes it easier to lose pregnancy weight.
Your baby suckling stimulates releasing oxytocin hormone, which helps your uterus return to its normal size and may reduce uterine bleeding after delivery.
Good for birth spacing and make you away from breast and ovarian cancer risks. Also, it may reduce your risk of osteoporosis.
Benefits of Breastfeeding to Your Baby
The optimal source of nutrition for your baby. It provides perfect mix of vitamins, carbs, protein, and fat — everything your baby needs to grow well.
Good for your baby digestive tract; breast milk is more easily digested than infant formula.
Good for your baby immunity; breastfeeding provides antibodies that make your baby able to fight off infections.
Breastfeeding lowers your baby's risk of ear infections, respiratory illnesses, hypertension, type1 diabetes and obesity.
---
Breastfeeding Essentials
What Foods to Avoid While Breastfeeding?
FDA recommends that breastfeeding moms avoid high mercury fish like shark, swordfish, king mackerel and tilefish.
According to CDC, for nursing moms, the safest is to avoid alcohol. With long term consumption, your milk supply will decrease.
Don't take before consulting your doctor.
Too much coffee and tea could overstimulate your baby as chocolate do.
Cow's milk: Your baby could have food intolerance to its protein.
Soy: Your baby could have food intolerance to its protein.
---
Breastfeeding Essentials
---