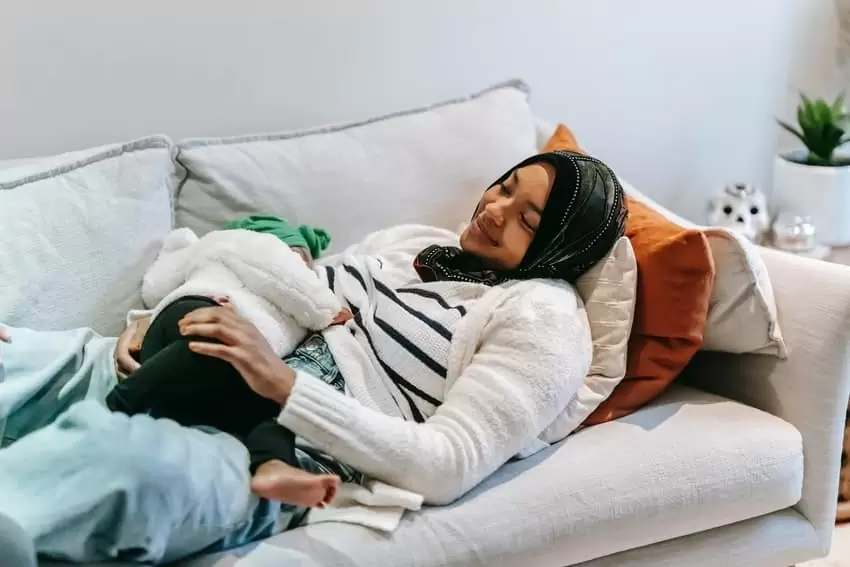 Best Breastfeeding Essentials: It will amaze you to note that you do not necessarily need anything other than your baby and breasts when it comes down to breastfeeding. Even though breastfeeding is not always difficult, you will need some form of help as you embark on this path.
Asides from having some lactating support persons by your side in case of anything, you will need to have some breastfeeding essentials available once the baby is born. Understand that these best breastfeeding essentials  products will make the whole process of nursing comfortable and easy.

You will also be needing some other breastfeeding supplements you can turn to just in case you encounter some breastfeeding difficulties. As you will learn from this article, there are lots of best breastfeeding essentials out there to purchase.
Sometimes it gets overwhelming trying to decide the one you will need. However, you have nothing to be bothered about as we are here to help.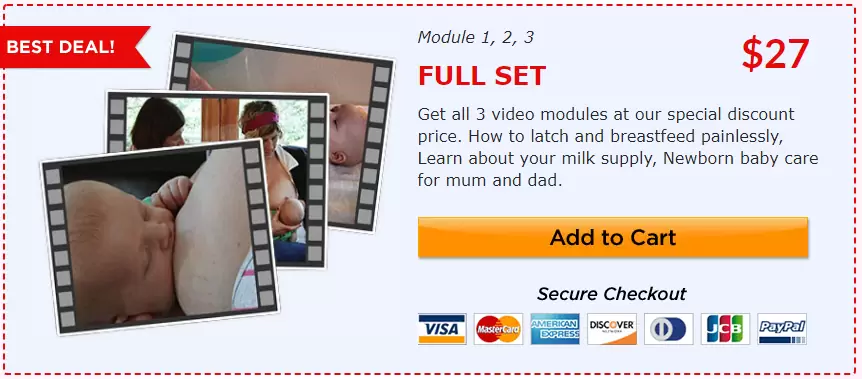 Best Breastfeeding Essentials (Must-Haves) – Breastfeeding Kit
Some of the breastfeeding must-haves for every nursing mother out there include:
back to menu ↑
Breastfeeding Pillow
---
Are you aware that using a breastfeeding pillow will assist you in supporting your baby? Amazed? Well, it will lift your baby to the level of your breast for easy suckling. These breastfeeding pillows are vital for mothers with huge breasts, mothers recovering from C-section delivery, and mothers who are nursing twins.
The breastfeeding pillows will help you decide to try out some new breastfeeding positions like the side-lying position. This position is a lifesaver for tired new moms.
Furthermore, the pillow will help you decrease strain on your shoulders, arms, neck, and back. Interestingly, some mothers use these pillows to support their bodies as they position the baby on their breast and do not even support the baby.
As one of the best breastfeeding essentials, you will need neither too hard nor too soft pillow. It should be made of a material that can take in the diverse breastfeeding positions.

back to menu ↑
Supportive nursing bra
---
One of the best breastfeeding essentials products for moms is the supportive nursing bra. Understand that, when breastfeeding, the breasts will frequently feel heavy and full. This happens especially during the first few weeks after the milk starts coming in.
An ideal nursing bra can help the mom with comfort and support. These nursing bras have cups that can easily be unhooked and pulled downwards for easier access to the breasts when the time comes to nurse the baby.
Note that a well-fitted nursing bra will help support the breasts and relieve the strain on your back and shoulders. You must buy a bra that is very supportive yet not so constrictive.
If your nursing bra is too tight, it will make you vulnerable to mastitis or plugged ducts. You should not buy more than one supportive nursing bra before the baby arrives because you will most likely be one cup or two bigger than you were during pregnancy when the milk comes in.
Keep in mind that you will end up changing your bra size during the various stages of nursing.

back to menu ↑
Nursing pads
---
They are also known as breast pads and also known as best breastfeeding essentials. The nursing pads are absorbent disc-like pads that can be positioned inside your bra. Its job is to soak up any milk that gets to leak from your breasts.
While leaking is not synonymous with all women, it can be a common phenomenon in the first few months as the milk supply is still adjusting. There are times whereby you will find yourself leaking at inopportune periods, and this can be plenty and messy.
It is at this moment your nursing pad becomes a lifesaver. Some women will leak less or stop leaking finally after just a few months. Nevertheless, other women have abundant milk supply that will leak for the breastfeeding period's entire duration.
When adding the nursing pads to your breastfeeding kit, Understand that you can choose to buy the disposable nursing pads or the reusable cloth nursing pads. For whichever type you select, you will need a few by your side for the first few weeks as you will most likely be going through several pads daily.

back to menu ↑
Breastfeeding clothes
---
While this may come as a no-brainer, it will surprise you to note that some people forget about this when writing their list of best breastfeeding essentials. The reason for having breastfeeding clothes is for when you are out and about with your baby.
The breastfeeding cloth will allow you to easily sit down and nurse your young one. Additionally, the clothing crafted especially for breastfeeding is indispensable. This is because the nursing blouses, dresses, and tanks designed for women who are breastfeeding have slits or flaps at the front.
The slit or flap will allow women to breastfeed without them pulling up the cloth or removing anything. The breastfeeding clothes are made available in diverse styles, from professional style to casual and even formal wear.
Over the years, breastfeeding clothes have evolved, and now you can get lots of hip and cute styles to wear confidently. When buying your breastfeed clothes, you can purchase nursing tanks to be worn under your shirt for secret access.
It is advisable to buy a few before the baby arrives, as you may likely not know your exact size when the baby is out.

back to menu ↑
Breast pump
---
One breastfeeding product you should never forget to buy is breastfeeding pumps. The use of the breast pumps is to remove breast milk from the breasts. More so, they are used in collecting milk to feed the baby when the mother is absent.
It helps in managing an overabundant milk supply or even increase your supply of milk. Through pumping, you will be able to provide breast milk to the baby if he or she is hospitalized.
It is ideal for those who plan to return to work to buy any of the best breastfeeding essentials pumps in the market. Note that you can buy several types of breast pumps, but your purchase will be dependent on how frequently you will need to pump.
If you want to pump occasionally, you will need a manual pump. The manual pump works by squeezing a level with the aid of your hand.  However, for those who will be returning to work or have plans to pump regularly, you will need to purchase the double electric breast pump.
Are you sure of pumping your breast milk often? If yes, you will need to make use of quality breastfeeding pumps. You can buy a pump before birthing the baby, as it is ideal to have one on the ground in case of any breastfeeding difficulties that may need you to pump your milk.

back to menu ↑
The storage bags and containers
---
If you are a new mom, you should have it in mind that breast milk storage containers and bags are specifically designed to collect and store breast milk. These are best breastfeeding essentials that anyone who plans to pump their milk should purchase.
Understand that these products are crafted to withstand both freezing and thawing; also, they can store the milk safely for long periods. You may decide to use the breast milk storage bags, food-safe glass containers, breast milk trays, or plastic breast milk storage bottles; it all depends on your storage needs.
It is advisable that you seek containers free of BPA and specially designed for breast milk storage. Do you have plans on returning to work after childbirth? If yes, you will need a massive number of breast milk storage containers.
You can begin with a small supply and buy more as you start getting into your breast pumping routine and understand all of your needs.

back to menu ↑
Nipple creams, ointments, and lotions
---
Among the things you should expect when you become a nursing mom is that you will begin to experience sore nipples repeatedly. The good news is that there are nipple creams and ointments that will help to soothe, heal, dry, and moisturize your cracked and sore nipples.
Some of the best nipple creams for breastfeeding are lanolin-based nipple creams. These are common, and most moms find them soothing. However, some other nursing moms prefer the more natural nipple creams.
Have it in mind that you will need to try out a plethora of the best nipple creams for breastfeeding till you find the one that works best for your needs. Bear in mind that these sore and cracks on your nipples are common when you newly start breastfeeding.
For this reason, it is best if you buy a minimum of one nipple cream before the birth of your baby.

back to menu ↑
Breast shells
---
Many people have no idea what breast shells are, and good thing you are here to find out. For starters, breast shells are lightweight circular discs that are usually working inside the bra between feedings.
They have diverse uses and amongst their uses is that it helps draw out and correct inverted or flat nipples. It will help provide a barrier that will protect your sore nipples from rubbing against any cloth you wear.
Additionally, it was designed for inverted or flat nipples. You may purchase these breast milk collection shells as they can catch breastmilk as they leak while your young one suckles on your breast.
If you have inverted or flat nipples, buy these breast shells after you birth your child. You will not need more than one pair as you can always buy more if it is needed.

back to menu ↑
Nipple shields
---
Among the breastfeeding must-haves, are the nipple shields. However, not all mothers will use it as it is only used based on the direct supervision of a lactation specialist or the doctor.
However, the nipple shields are an amazing help to breastfeeding, mostly if your child is having trouble with latching. When the nipple shields may likely be useful, you are breastfeeding a preemie or when you have flat or inverted nipples.
The nipple shields are available in diverse sizes, and they will function best if a lactation expert fits them. Do not hurry to purchase this best breastfeeding essentials as you may not know if you will need it until your child is birthed.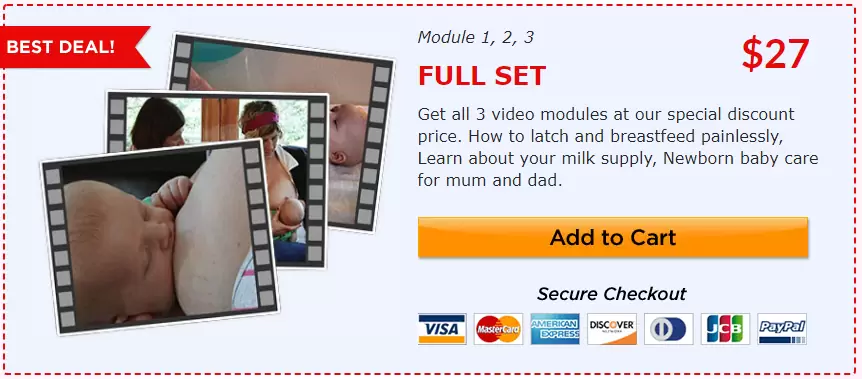 back to menu ↑
Top Best Breastfeeding Pumps Of 2020
Some of the best breastfeeding essentials pumps you can add to your breastfeeding products for moms include:
As a closed system, the Spectra S1 provides the option for double or single pumping. More so, it has a powerful and adjustable vacuum pump that most insurances can cover. Interestingly, it is portable, lightweight, and comes with a carrying handle.
Its S1 version comes with battery options and a power cord. This electric breast pump comes with night light with a timer and two light levels. All these are vital when you need to carry out the 2 am pumping sessions.
When you start breast pumping, it is vital that you carefully put together the backflow valves so that moisture can be kept out of the tubing.
The Haakaa Silicone manual breast pump is very affordable and portable. It provides a convenient way to store your breast milk that would have gone to waste. Using this breast pump entails attaching it to the opposite breast from the one your child is feeding on.
It is done this way to preserve the milk that would have let down as your child suckles on one breast. It is also great for taking out a certain little amount of milk when you are weaning or trying to decrease your breast's fullness between feedings.
Since no actual pump is carried out, you do not need to concern yourself with whether it uses an open or closed system. It is easy to clean though it needs more manual labor than the electric pump.
Have you been on the lookout for the best manual breast pump? Well, you can count on the Medela Harmony pump as its handle sets it apart from all the others. Its handle can be moved to any comfortable position for the breastfeeding mom, and you can switch positions whenever you want.
It provides a wonderful amount of ease and comfort for a manual pump, and it is affordable. This breast pump is easy to clean as it does not have any motor or tubing.
As one of the breastfeeding must-haves, the Willow wearable breast pump is hands-free, and it is vital for women who work and women who are on the move often. Since it fits perfectly inside your bra without the use of any cords, it is a popular alternative for those who will need to pump in public.
This breast pump comes with an extensive customer service option, but it holds a smaller amount of breast milk than other pump container options in the market.
The creators of this breast pump had one thing in mind during the making of this pump. They thought about was the comfort of the users. It is crafted to enable nursing moms to have the option to manually pump while in a reclined position.
This silicone liner makes the real pump to be more comfortable than the ones made with plastic. Similar to most manual pumps, their parts are easily disassembled and cleaned.
More so, it is easily transported, and it comes at an affordable price.
back to menu ↑
Conclusion
When it comes to welcoming a newborn, understand that beginning your breastfeeding journey is an intriguing time, even though it can be stressful. Since most moms experience difficulties at the beginning of this nursing stage, we have compiled a list of best breastfeeding essentials that you will need.
You should prepare in any way you can, as with helpful resources and the ideal support, most nursing moms will be able to breastfeed successfully. For more on breastfeeding, you can visit our other article: Breastfeeding Tips: Importance, Benefits and Foods to Avoid