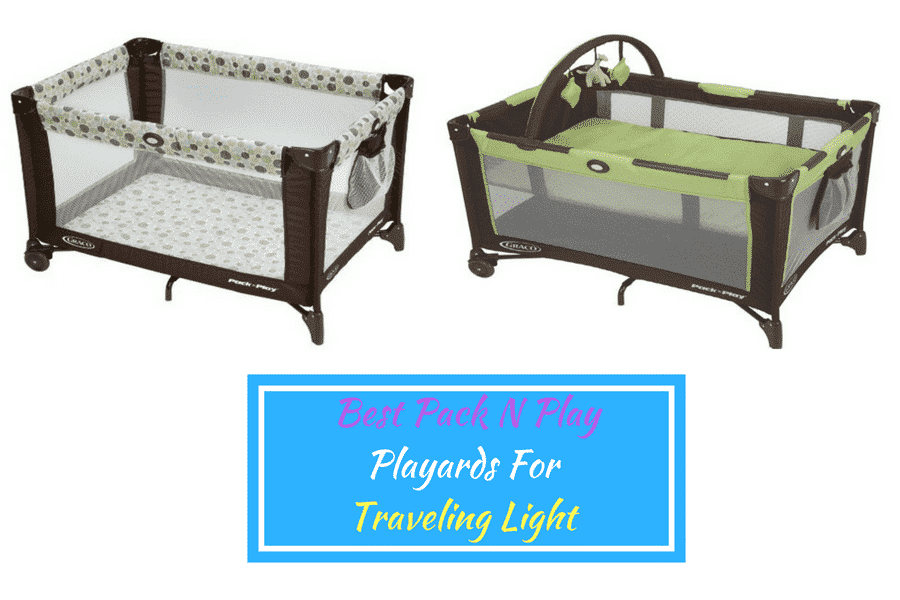 Becoming a mom is the most wonderful thing on earth. With the growth of baby, when your little one starts crawling or moving around on their own, the probability of hurting themselves or swallowing toys increases. So, you need to keep them under your constant supervision.
Best Pack and Play
A #PackNPlay can be the best way to help contain your #littleone. A Pack n Play is just a #simple #playyard for babies. If you need to leave them alone for a ...
5 Best Pack and Plays and Playards of 2020: Best pack n plays to try!
A Complete Guide on How to Pick the Best Pack N Play? A Pack N Play can be the best way to help contain your little one. If you need to leave them alone for a ...
A Pack N Play can be the best way to help contain your little one. A Pack n Play is just a simple play yard for babies. If you need to leave them alone for a while, you can just simply place your infant into the Pack n Play and worries no more. Pack n Plays are essential and important baby safety and protective shield. A Pack n Play is a safe and convenient place for your infant or toddler. It is also a portable option for parents who travels a lot.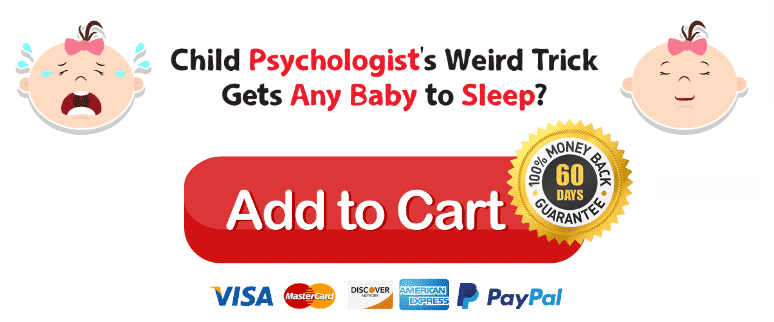 Best Best Pack N Play – Quick Overview
Now, there are a number of brands are available in the market. Every Pack n Play comes with so many newfangled extras, so it can be hard for a mom to choose the best Pack n Play. That exactly where we want to help you out. We come up with some useful ideas of how to pick the best pack n play to understand the fundamental factors that need to be considered before buying a play yard and you are gonna learn about some best quality pack n plays' as well. Let's take a quick look at our top picks of best pack n play.
| Brand | Weight or Height Limit | Bassinet? | Product Weight | Price |
| --- | --- | --- | --- | --- |
| Graco Pack 'n Play Reversible Napper and Changer – Best Newborns Pack n Play | Under 15lbs for changing table, and under 35" for playard | Yes | 28lbs | Check Price |
| Graco Pack 'n Play Portable Playard With Folding Feet – Best Toddler Pack n Play | Less than 35" | No | 23 lbs | Check Price |
| Lotus Travel Crib and Portable Baby Playard – Best for Toddler & Cosleeping Parents | Under 30lbs or 35" | YES – with extra kit | 13lbs | Check Price |
| Joovy Room2 Portable Playard – Best Twins Playards! | Less than 35" | No | 29lbs | Check Price |
| Baby Bjorn Travel Crib Light – Best Traveling Pack n Play | Under 30lbs or 35" | No | 13lbs | Check Price |
What is a Pack 'n Play?
You might have a question what pack n play actually is? Is there any difference between a pack and play and playpens or portable cribs? Let's clear up the confusion now. A Pack n Play, formerly known as "playpens" is a play yard that provides your baby a safer and suitable space to play and sleep. A pack and plays have several benefits such as a play yard get you free time to cook or a bathroom break. Generally, pack and plays are lighter in weight, so very easy to carry. Moreover, assembly is not so complicated and does not take much time and eventually, their portability makes them perfect for traveling.
---
Best Pack N Play
Last update was on: November 23, 2023 4:04 am
The Necessity of a Pack N Play
A pack and play or a play yard is a useful and handy baby accessory that has several pros. A play yard comes with a lot of features such as a bassinet or diaper changing station. First of all, inside a play yard, your little one is completely safe and sound. A pack and play give your child a little bit of freedom and more space so that the little one can securely crawling around, sitting independently or even try to stand up by holding the play yards wall. In addition, pack n play is most necessary if you travel often. A play yard ensures a peaceful environment for napping and complete safety of your little ones. According to the American Academy of Pediatrics, "Keeping your child in the same room where you sleep to reduce the risk of sudden infant death syndrome (SIDS)". Without any doubt, pack and play are the most important safety boundaries of your biggest concerns. In 2012, the Consumer Product Safety Commission (CPSC) created some standards that all pack and play must meet.
Play yards have breathable, mesh sides, and they come with a thin, firm mattress. Both of these features meet the guidelines for preventing SIDS. Make sure you pick the right fitted sheet to use with your pack and play. Another most important thing while choosing your best play yards is its height and weight limit of the playpen's bassinet. Typically, babies outgrow this feature by 15 pounds or when they can rollover.
Safety Recommendations While Choosing Play Yards
We've already mentioned an important factor which is height and weight limit of the play yards bassinet.
Do not use any pack and play that seems worn or unsteady.
Use the thick, soft mattress that comes with the playpen. If you want to use a different one, make sure the mattress is firm and perfectly fitted your play yard without any gaps.
Consumer Product Safety Commission (CPSC) creates safety standards in 2012, so we suggest you not to buy and use play yards which are made before 2012. Because there is a high probability that those play yards won't meet up the CPSC's standard.
---
Shop Related Products
Last update was on: November 23, 2023 4:04 am
Best Pack and Play Reviews
Let's see our top picks the best pack and play reviews with their features and pros and cons.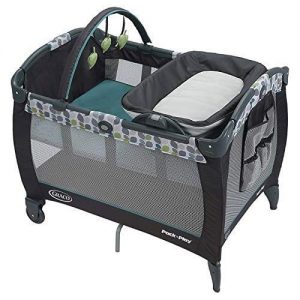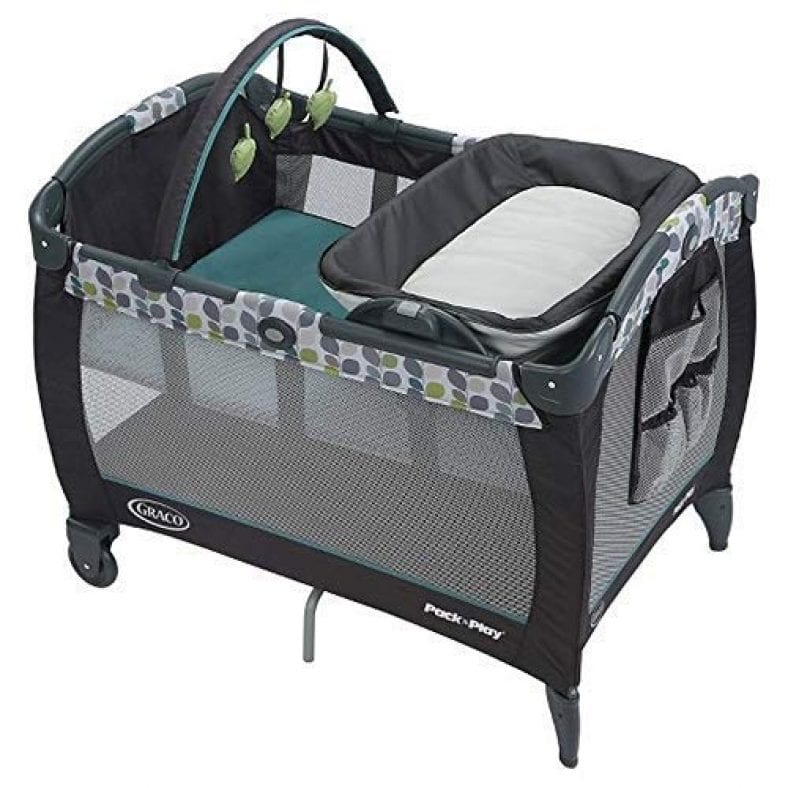 Graco, a brand that you can trust without any doubt. Like best car seats, Graco has high-quality affordable pack and plays too. This multi-tasking Playard offers comfort of a cozy napper for your newborn and the convenience of a diaper changer, all-in-one. Its reversible napper can be flipped over and used as a diaper-changing station to make keeping baby clean and content a breeze. This Playard is designed to grow and transition with your child, from newborn to infant to toddler. So, when your baby outgrows the napper, you can move your child to the full-size bassinet (main playpen area). Graco added an elevated, cushy mat keeps little ones higher to the top for naps or to eye and swat at the toy bar overhead. Lowering the mat makes the playard a safe play and sleep place for your child.
We want to let you know that; this multi-tasking pack n play comes with many functional accessories. So, it is heavier than other playard.  That's why it might be not ideal for parents who travel often. Moreover, assembly and disassembly of this playpen might be difficult too.
PROS:
It features a cozy bassinet.
Wipe-Clean Changing Station.
Reversible Napper grows with your child.
Quality product with a lot of functionality.
CONS:
Heavier than other playards.
Assemble and Disassemble might be difficult.
Check Pricing and Availability
---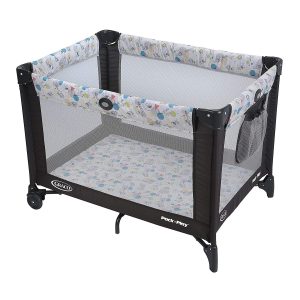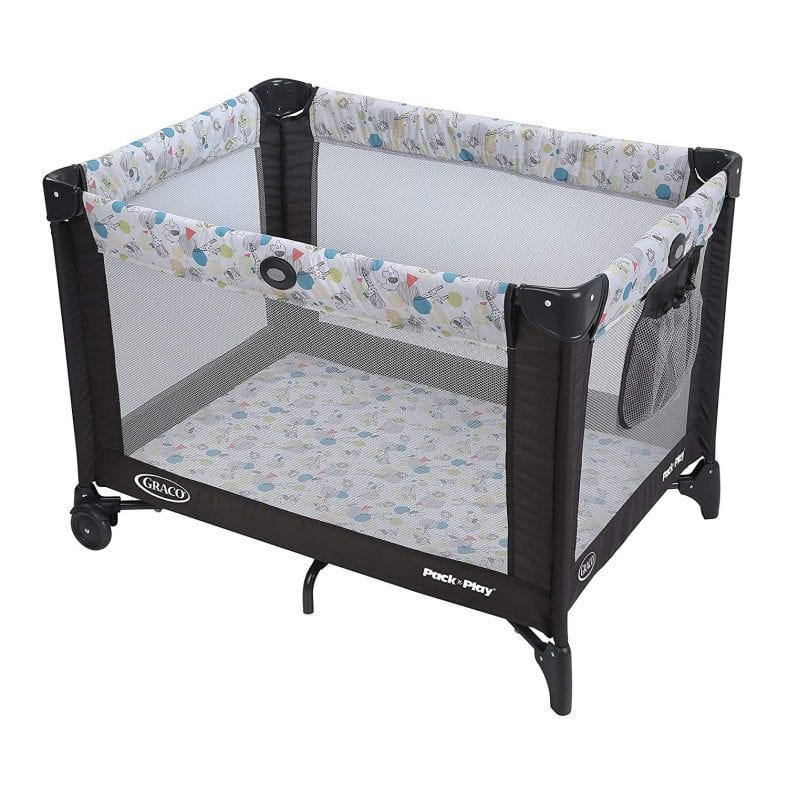 Graco Pack n Play portable playard is a well build, flexible and lightweight pack n play. Its lighter weight and durable frame make it perfect for traveling. It's perfect for travel with folding feet and wheels, allowing a 20% more compact fold, plus a durable and sturdy frame that can stand up to lots of on-the-go use. It does not take much trunk space and so easy to store as well. The playpen's signature Graco push-button fold allows you to break it down quickly and without hassle, and it fits easily into a convenient carrying bag for no-fuss travel or storage. Moreover, airy mesh on all sides provides maximum ventilation. So, whether at home or outside, your little one will be kept comfortable and cozy. The fabric is easy to wipe. No bleach, you can clean with household soap and warm water/drip dry.
So, if you are looking for an affordable and simple playpen where your little one can just sit with toys, this folding feet portable Graco Pack n Play playard is the good choice for you.
PROS:
Compact, lightweight design.
Easy to Assemble and Disassemble system.
Unique one-click disassembly lock.
A full suite of safety features.
Comfortable mattress.
Easy to clean.
Affordable.
It comes with a carry case.
CONS:
It does not come with a bassinet.
No special features.
Check Pricing and Availability
---
Shop Related Products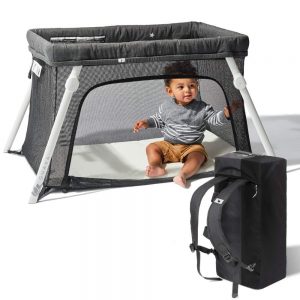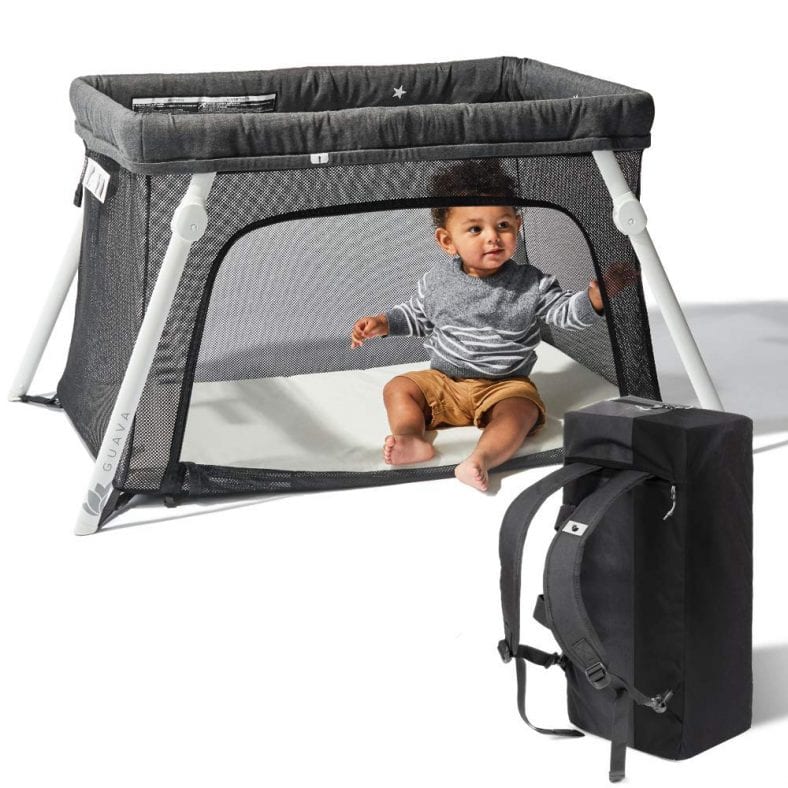 If you are looking for the best portable playard for toddler, this can be the perfect choice for you. Lotus Travel Crib and Portable Baby Playard is a super-light playard that folds up compactly. This portable baby playards are also great choice for Cosleeping parents too. This pack n' play is used as both a playard and a travel crib. It features a zippered side door, that allows you to lay down with your child to nurse or cuddle while your baby falls to sleep. You can pull away once your child is asleep. The little side door allows your infant or toddler to go in and out easily. When used as a playard, keep the zippered door closed to confine your child and you can set up the travel crib easily in seconds. The mattress lays flat on the floor. This baby playard weighed only 11 pounds, which is super lightweight and travel-friendly.
Although this playard can be converted into a bassinet, you need to buy an additional kit for that.
PROS:
Folds up so compactly.
Greenguard Gold certified to ensure the product is free of any harmful chemical, such as PVC, BPA, or lea.
Easy to Assemble and Disassemble.
Zippered Side Door.
Comes with a soft foam mattress, approved for both infants and toddlers.
It comes with a backpack carrying case to let both arms free.
CONS:
Extra Bassinet kit required.
The mattress seems too thin.
Check Pricing and Availability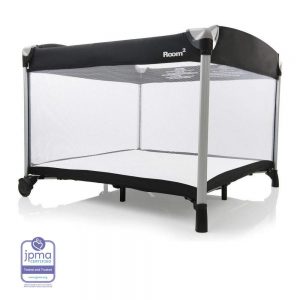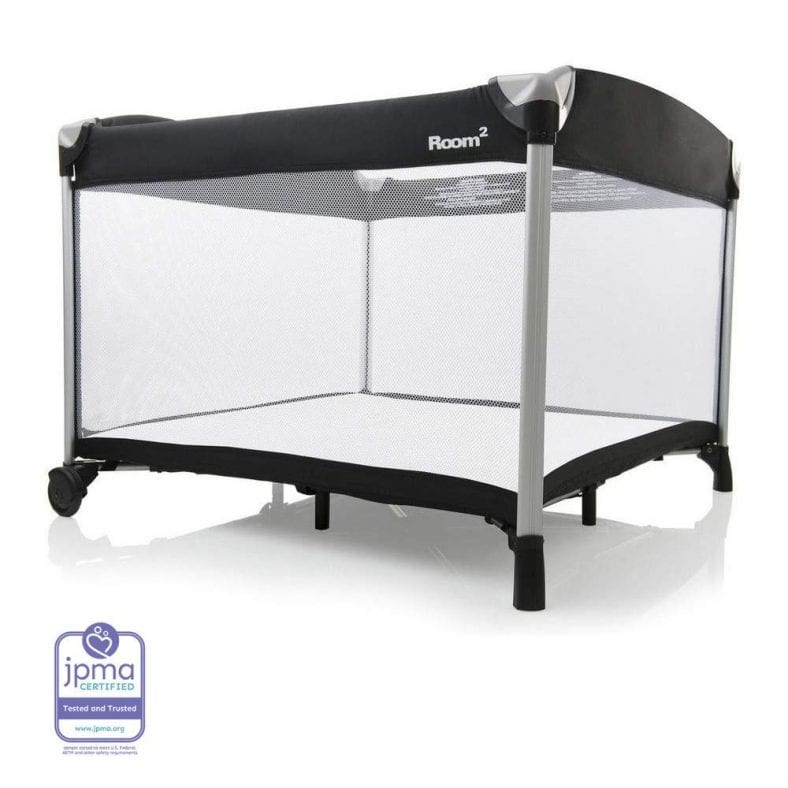 This is the biggest pack and plays available in the market with more than 10 square feet of interior space, which is a perfect choice for twins. This is nearly 50% larger than any traditional playards. So, your baby gets plenty of rooms to play in. This strong, heavy-duty and big portable playard is made from high-quality materials. This reliable, durable playpen has a simple black and white color scheme with rounded corners. It also features a low center of gravity the heavy-duty padded mattress supports a baby from 0M+ up to 35". So, less probability of tipping over. The manufacturer offers 2 years warranty to the customers. Joovy Room2 also includes a 100% cotton fitted sheet and travel bag. The two wheels allow easy moving. The mattress is waterproof, heavy-duty and comfortable which helps keep the playard dry and tidy. This portable playard also features locking latches, locking wheels and other safety features.
The downside of this playard is its size. It is big and heavy-weighted, which is definitely not good for traveling. In addition, it is hard to set up.
PROS:
Larger space.
Strong, heavy-duty and comfortable playard.
Waterproof, comfortable mattress.
Perfect for twins.
Safe and secure.
CONS:
Takes larger floor space.
Not travel-friendly.
Check Pricing and Availability
---
Shop Related Products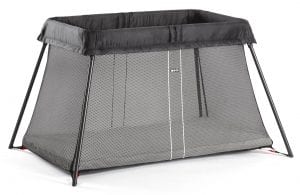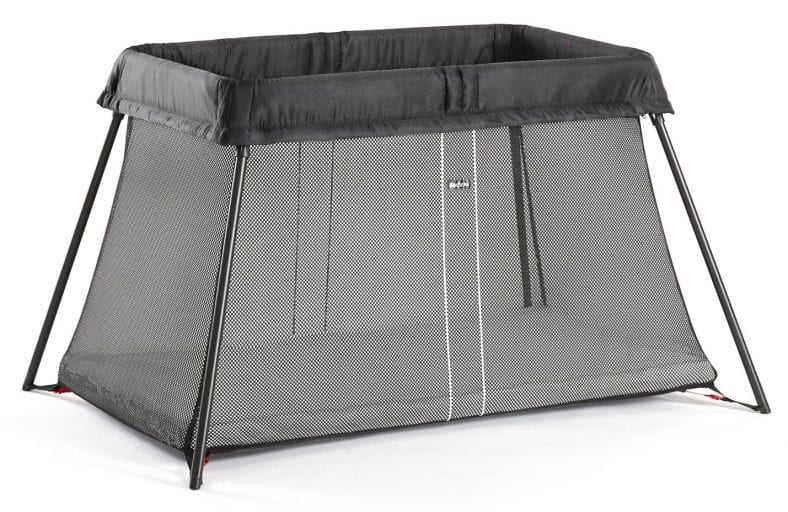 Are you searching for such kind of travel pack and play where your baby can sleep peacefully on the road as he/she does at home? Then, Baby Bjorn Travel Crib Light playard might be the best option for you. Baby Bjorn weighs only 13 pounds, which makes it the best lightweight playpen. It can be opened so quickly which is ideal for traveling. Baby Bjorn travel crib only takes 30 seconds to assemble or disassemble. So, it is a must-have playards for those parents who need to travel a lot. This playard Its mattress has an inbuilt base plate to keep it from sagging or hitting the floor. The fabric sides and mattress cover to zip off and are machine-washable. This light crib can be used for children from newborns up to three years of age.
This is a reliable baby play yard that ensures a safer place for your little one to play, nap or sleeps whether your little one is at home or outside. Besides all of the pros of this playard, the negative side of this travel crib is it does not come with a bassinet option.
PROS:
Lightweight.
Take only 30 seconds to assembly and disassembly.
Materials are machine washable.
Comfortable mattress.
Travel-friendly.
Check Pricing and Availability
---
Shop Related Products
Factors to Consider Before Buying Best Pack n Play
Now keep that in your mind that a pack n play is a place that somewhere you baby will spend a lot of time. So, it is important to pick the right one for your little one. Consider safety first. Find a play yard that is durable, sturdy and well built. We want to remind you again, the pack n play you are going to purchase, it must follow the "Consumer Product Safety Commission" safety standards. Here are some factors you need to consider when picking the right pack n play.
Safety features.
Sturdy construction of pack n play.
Weight and Height.
Wheels.
Mattress.
Storage.
Design.
Usability.
Additional features.
Maybe you are also searching for Crib vs Pack n Play: Which is The Best Option to Choose? Learn here…