For a newborn baby, 1 to 12 months are full of growth and development. From the very first day when a newborn does not even recognize day and night, your baby will achieve some amazing milestones over 12 months.
Newborn Baby Development
1 To 12 Month Newborn Baby Development Milestones For a newborn baby, 1 to 12 months are full of growth and development stage. From the very first day ...
What Do Newborns Do All The Day? Baby Development Milestones
Most newborns baby tend to sleep, eat, and cry all day. Over time, their sleeping and eating patterns may change.
Sleeping
Your newborn baby will spend most of her time sleeping between feeds. Each sleep period can last for 2 to 3 hours. For the first couple of days, a baby tends to sleep 16 hours a day. Moreover, a newborn cannot recognize a difference between sleeping during the day and night. As a result, your baby may wake up in the middle of the night and you have to breastfeed her.

Feeding
A newborn baby needs 6 to 8 feeds in a 24-hour period. Your baby likes to be breastfed all day. Most importantly, breastfed babies tend to eat more often as their tummies digest breast milk faster as compared to those on formula.
Showing various signs when a newborn feels hunger is one of the baby development milestones. Your baby may make sucking motions, put fingers in her mount, and turns her head toward you.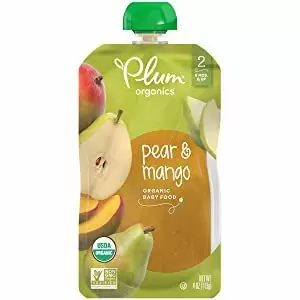 Happy Baby Organic Yogis Freeze-Dried Yogurt & Fruit Snacks
Set Lowest Price Alert
×
Notify me, when price drops
Set Alert for Product: Happy Baby Organic Yogis Freeze-Dried Yogurt & Fruit Snacks, 3 Flavor Variety Pack,1 Ounce - $10.17
Crying
It is natural that a newborn cries all day in the early weeks. When a newborn cries, you can determine her needs by thinking about her schedule. For instance, if it's been too long since she last ate, she may be looking for breast milk. If she is up for a couple of hours, it is time for a nap.
Tips For Surviving The Newborn Stage: Baby Developmental Milestones
Keep everything ready ahead of time
You should be one step ahead of everything to ensure your baby's needs are being met. Pack the diaper bag one day before you plan to go to the doctor. Thinking one step ahead can help you save time and feel relax.
Around-the-clock feedings
Your newborn baby needs feed 8 to 12 times a day. It means you may have to wake up during the night as well. Therefore, always expect around-the-clock feedings as these are essential for newborn baby development.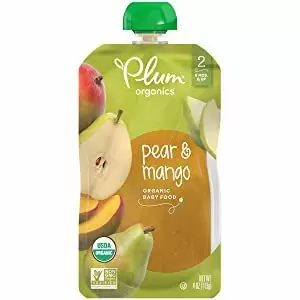 Happy Baby Organic Yogis Freeze-Dried Yogurt & Fruit Snacks
Set Lowest Price Alert
×
Notify me, when price drops
Set Alert for Product: Happy Baby Organic Yogis Freeze-Dried Yogurt & Fruit Snacks, 3 Flavor Variety Pack,1 Ounce - $10.17
Don't worry if breastfeeding hurts
Breastfeeding pain is one of the most common breastfeeding problems every mom often experience for the first time. It may be due to improper latching of a newborn baby, or inverted nipples. There is nothing to worry about as you and your baby will get to know each other after a couple of days. As a result, the pain will disappear sooner than you expect. However, if it persists for longer, consult your doctor.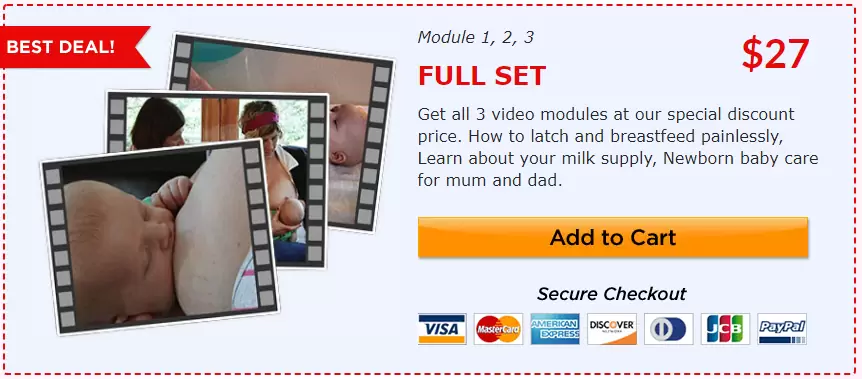 Get ready for newborn sleep schedule
As your newborn cannot recognize nighttime and daytime, you need to be ready for newborn sleep struggles. For a few weeks, you may have to sleep when your baby sleeps because a newborn tends to wake up 2-3 times in the night for breastfeeding. It will be better if you can help your baby recognize the difference between day and night. In the evenings, show them when bedtime is coming.
Monthly Baby Milestones: Growth and Development (1 to 12 Month)
To help you determine your newborn's growth and development, we have come along with monthly baby milestones.
1 Month Milestones
Sleeping, feeding, and crying are all that matters to your newborn baby at 1 month. Spend enough time with your newborn that can help her brain to grow and develop. Moreover, your cuddles can comfort her while crying will eventually disappear. Take a look at 1-month baby milestones:
Recognizes your voice sound
Slightly moves her head
Make crying sounds
Brings her hand within range of her mouth and eyes
2 Month Milestones
Your newborn baby becomes more alert and can make more sounds. You can observe a baby's body development and that first magic smile (usually at 6 weeks).
Finally starts smiling at people
Can recognize people at a distance
Follow things with the movement of eyes
Smoother movements with her legs and arms
Can hold her head up
Capture your baby moments with this smart device: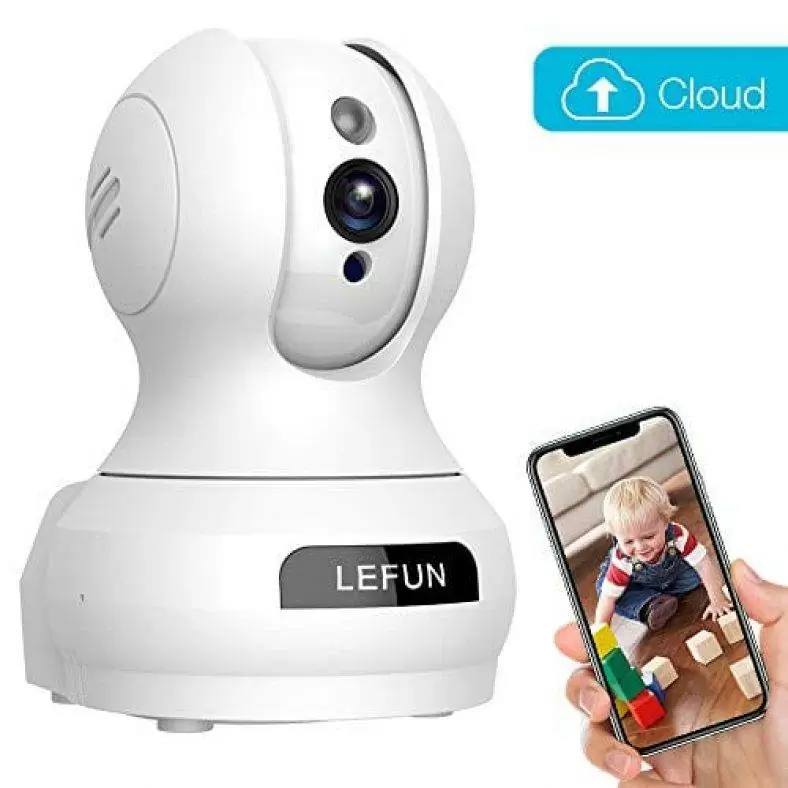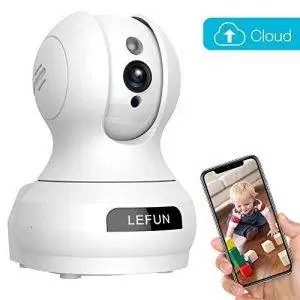 Smartphone Baby Monitor with App and Camera – Iphone, Phone, Android Compatible
Set Lowest Price Alert
×
Notify me, when price drops
Set Alert for Product: Baby Monitor, Lefun Wireless IP Security Camera WiFi Surveillance Pet Camera with Cloud Storage Two Way Audio Remote Viewing Pan Tilt Zoom Night Vision Motion Detect for Indoor Home Shop Office - $30.99
3 Month Milestones
It is the time when a newborn's emotional skills tend to develop over time. Moreover, your baby will use different cries to communicate her feelings. When bored, a baby turns his head away. Take a look at some vital milestones of baby development at this stage.
Distinguish your face from other people
Different cries for hunger, pain, diaper change, etc
Movement of hands (open and shut)
Can turn his head in the direction of the sound
Expresses boredom
4 Month Milestones
Your baby will develop more coordination with her body. It will allow her to have more control over vision, touch, and hearing as compared to the past few months.
Begins to giggle and laugh
Can copy facial expressions
Try to reach for a toy
Can hold her head steady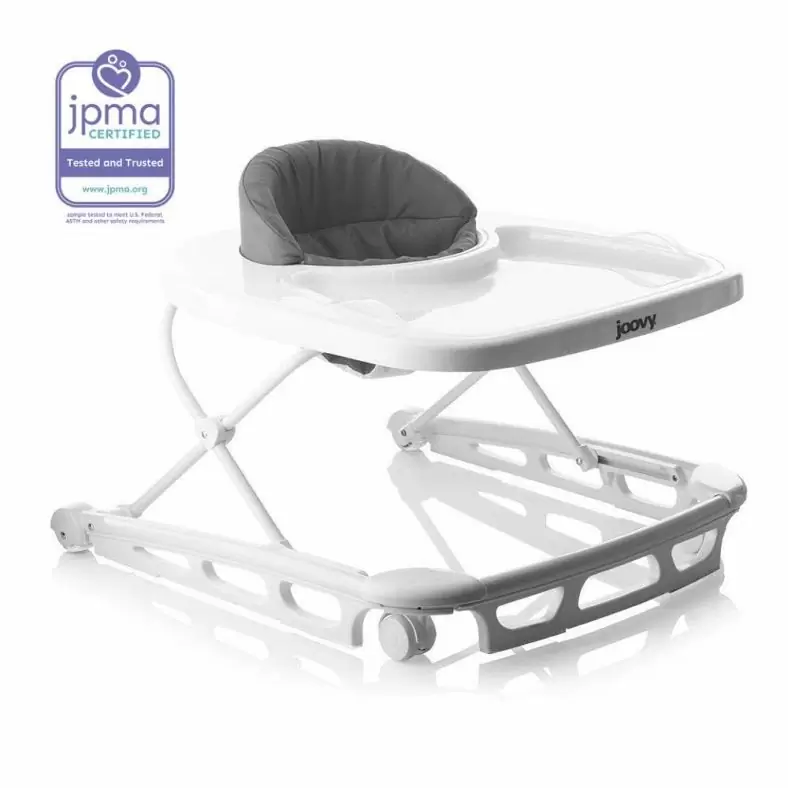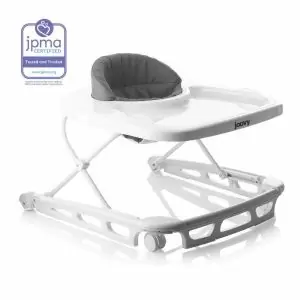 Joovy Spoon Walker
Set Lowest Price Alert
×
Notify me, when price drops
Set Alert for Product: Joovy Spoon Walker, Charcoal,One Size - $99.99
5 Month Milestones
At this stage, a newborn continues to grow, explore, and master. With the increasing strength and coordination, your baby:
Rolling from tummy to back and vice versa
Trying to move objects from one hand.
Is showing interest in the food (getting ready for solid foods)
6 Month Milestones
Your baby may be eating solid foods in the 6th month. Mobility is one of the most important newborn milestones at this stage. However, there is nothing to worry about if she does not start creeping at 6 months.
Sitting up without any support
Expresses emotions
Eating solid foods
Will try to get things out of reach
Recognizes names
7 Month Milestones
A newborn continues to develop on what she has already learned. 7 month milestones include:
Can sit up without any support for longer periods
Recognize various words (such as "no")
Put objects in her mouth
Respond to expressions
8 Month Milestones
When a baby turns 8 months old, most moms often pay attention to their babies developing mobility. Make sure to help your baby explore safely.
Develop separation anxiety
Hold something to stand
May try to reach stairs
9 Month Milestones
As the baby continues to develop physically and mentally, she will experiment with different tones and sounds that can lead to one of the biggest baby milestones – talking.
Your baby tends to have favorite toys
Makes a lot of different sounds
Trying to say 'mama' and 'baba'
She tries to copy the sound and gesture of others
Points at things with fingers
10 Month Milestones
A wide range of abilities develops at 10 months. Some of the monthly baby milestones at this stage are:
Can pull to stand
Exploring things in different ways such as throwing, shaking, and banging
Can get into sitting position more smoothly
Begins cruising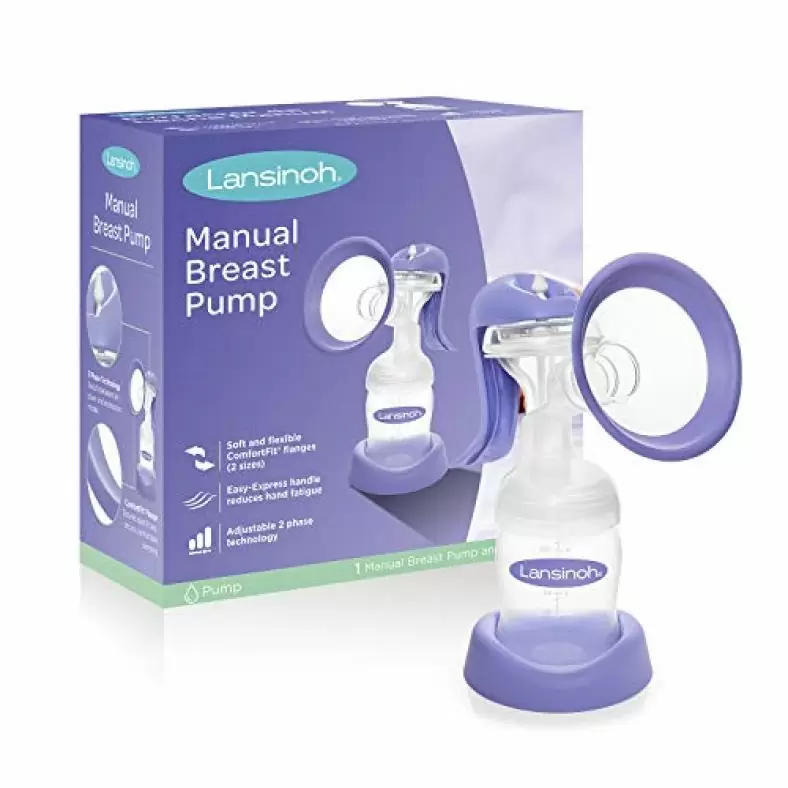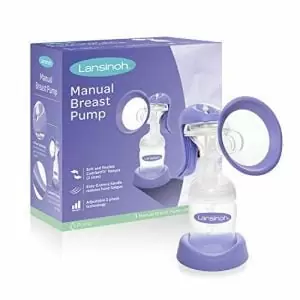 Lansinoh Manual Breast Pump
Set Lowest Price Alert
×
Notify me, when price drops
Set Alert for Product: Lansinoh Manual Breast Pump, Portable Hand Pump for Breastfeeding - $24.75
Last Amazon price update was: May 7, 2021 8:45 am
×
Product prices and availability are accurate as of the date/time indicated and are subject to change. Any price and availability information displayed on Amazon.com (Amazon.in, Amazon.co.uk, Amazon.de, etc) at the time of purchase will apply to the purchase of this product.
11 Month Milestones
Language is a major milestone in the last couple of months of the baby's one year. Your baby becomes a master in crawling, reaching, and cruising.
Continues to explore language (give you more words smoothly like mama and baba)
Can understand simple declarative statements
Tends to copy your behaviors (like pushing buttons on a phone)
12 Month Milestones
Your baby has finally accomplished a toddle status, congratulations!
Look back at the amazing things on the baby developmental milestones chart to determine the things your child has mastered over the past 12 months.
Can respond to simple words, spoken requests, and directions
Basic gestures such as shaking her head "no" or waving "bye-bye"
Ability to look at the right object when it is named
Move on a few steps without holding
Can use things correctly (brushes her hair or drinks from a cup)
Newborn Baby Development: Milestones From 10 to 12 Months
Your baby undergoes various baby development milestones from 10 to 12 months.
Improved skills
Your baby can sit without any help and even pull herself to a standing position. As a baby continues to grow, creeping, crawling stage, and cruising will lead to walking.
Enhanced hand-eye coordination
Hand-eye coordination helps a newborn to feed herself finger foods. A baby can grasp things between the thumb and forefinger. Moreover, she tends to place objects in a container and take them out.
Language
Your baby can respond to simple spoken requests and directions. She may become an expert at various gestures such as waving refers to bye-bye and shaking head for no.
New cognitive skills
From 10 to 12 months, a baby develops new cognitive skills from an understanding of objects to finding hidden objects. Moreover, when you leave the room, your baby will realize you still exist instead of crying.
You might be interested in:
Last update was on: May 12, 2021 4:39 am