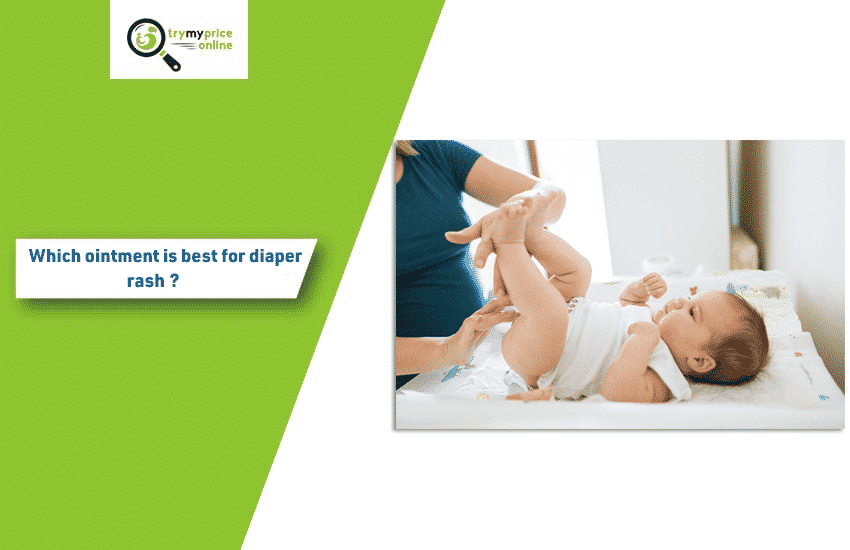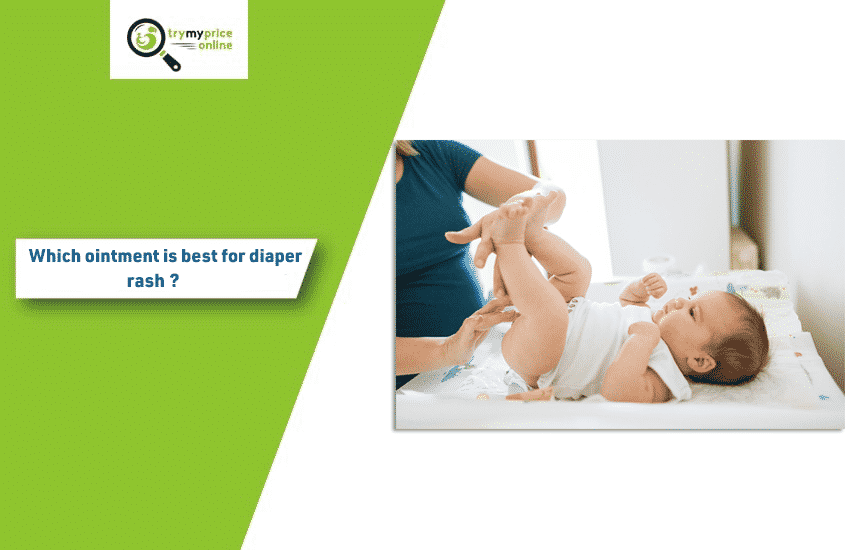 A diaper rash (or many diaper rashes) on your child's bottom is almost certain to occur throughout the first few years of their life. This irritation is frequent and usually manifests itself as red, heated, irritated skin with raised bumps on the skin's surface.
At least half of all infants will have a diaper rash at some time in their lives. Rashes and infections in infants may be excruciatingly uncomfortable, and they can make diaper changes much more unpleasant than they should be for them.
Moreover, they are a source of eternal problems for moms as well. Diaper rash may be caused by various reasons, including the frequency with which diapers are changed, chafing and rubbing, and sensitive skin. As a mother, you must know how to apply diaper rash cream.
While it's critical to identify the source of the rash initially, you may provide your infant with immediate comfort by administering ointments or lotions to the afflicted region as soon as possible.
How to choose
With the vast number of diaper rash treatments available on the market, it may be challenging to choose the most appropriate one. Regardless of whatever brand you select, there are a few active components that you should search for to maximize your results.
Zinc oxide: This thing is a powdered mineral that glides on the skin and forms an impenetrable barrier to keep moisture out of the skin.
Calendula: This is a natural antibacterial and anti-inflammatory oil produced from marigold flowers, with antibacterial and anti-inflammatory properties.
Aloe vera: It is a soothing plant that is often used to help rehydrate and soothe irritated skin.
Lanolin: It is a moisturizer that forms a protective barrier over the skin, thus reducing the likelihood of rashes.
Rashes are also prevented by using petroleum as a moisturizing agent on the skin.
Causes of diaper rash
Diaper rash may be linked to a variety of causes, including the following:
Irritation due to feces and urine production
When a baby's skin is exposed to urine or feces for an extended period, it may get irritated. Your kid may be more prone to diaper rash if they have frequent bowel movements or diarrhea. This is because feces are more irritating to the skin than pee.
Irritation caused by a newly introduced product.
When using baby wipes, a new brand of disposable diapers, or a detergent, bleach, or fabric softener to wash cloth diapers, your baby's skin may get irritated or rashy. In addition to these chemicals, certain infant creams, powders, and oils include compounds that aggravate the issue.
Infection caused by bacteria or yeast (fungus)
What starts as a superficial skin infection may quickly spread across the surrounding area. When you wear a diaper, the region covered by it is particularly susceptible since it is warm and wet. This makes it an ideal breeding ground for germs and yeast to thrive. It is possible to find these rashes inside the skin's creases, and there may be red spots distributed throughout the wrinkles.
New foods are being introduced.
As infants begin to consume solid meals, the composition of their feces begins to alter. Diaper rash is more likely to occur as a result of this. Modifications to your baby's food may also result in an increase in the frequency of feces, which may result in diaper rash. If your baby is breastfed, they may get a diaper rash resulting from anything the mother has consumed.
Sensitive skin
Children and infants with skin disorders such as atopic dermatitis or seborrheic dermatitis (eczema) may be more prone to develop diaper rash than other children and infants. The inflamed skin caused by atopic dermatitis and eczema, on the other hand, is more prevalent in regions other than the diaper area.
Antibiotics
Antibiotics are effective against germs of all types, including beneficial bacteria. The use of antibiotics also raises the likelihood of developing diarrhea. Antibiotic-treated women who breastfeed their children had a higher risk of diaper rash than other mothers.
Uses of diaper rash ointments
This medicine is intended to treat or prevent dry, rough, scaly, itchy, and irritated skin, as well as mild skin irritations (e.g., diaper rash, skin burns from radiation therapy). The term "emollient" refers to compounds that moisturize and soften the skin while alleviating irritation and flaking. Certain products (for example, zinc oxide and white petrolatum) are primarily used to protect the skin against irritation (e.g., wetness).
Emollients or moisturizers operate by creating an oily layer on the skin's surface, which helps to keep the skin moist and hydrated. Every parent must have known how to apply diaper rash cream.
Numerous products also include chemicals that help soften the horny material (keratin) that binds the top layer of skin cells together. This thing provides assistance in removing dead skin cells, hydrates the skin, and leaves it feeling smoother and softer.
How diaper rash ointment (Zinc oxide) works?
Zinc oxide is a topical skin treatment used to protect the skin from minor irritations and abrasions. It is also known as zinc oxide cream. It may help to speed up the recovery of chapped skin and diaper rash, among other things. Zinc oxide has moderate astringent and antibacterial effects, and it may be used topically.
Zinc oxide is a standard component in diaper rash prevention and treatment because it creates a protective barrier between the skin and the diaper. For diaper rash prevention and maintenance, moderate concentrations (e.g., 15 percent) are often utilized. Concentrations as high as 40% may have absorptive characteristics and are often used to treat diaper rash and other skin irritations. You must know how to apply diaper rash cream.
You may have been prescribed this medicine by your doctor or pharmacist to treat a disease different than the ones mentioned in these drug information articles. Contact your doctor or pharmacist if you have not addressed this with your doctor or pharmacist or if you are unsure of why you are taking this medicine.
Best diaper rash ointments
Here you will see the best diaper rash ointments for your child.
It's almost impossible to find a diaper cream that does not include zinc oxide or petrolatum, but this one does. It protects your baby's skin from wetness while allowing it to breathe since it is composed of natural components that should completely dissolve in your diaper.
Additionally, it contains antibacterial and antifungal herbs, which may help prevent and cure yeast rashes. A dermatologist-certified product is free of lanolin and mineral oil, beeswax, and petroleum. It has undergone thorough clinical testing and has been approved by dermatologists.
If you're searching for an all-natural diaper cream that you can use daily, Earth Mama Baby Organic Diaper Balm is a beautiful product to give a go. Because it lacks zinc, it is best suited for everyday maintenance, skin-soothing, and diaper rash prevention, among other things. You must know how to apply diaper rash cream.
Boudreaux's Butt Paste Maximum Strength Diaper Rash Ointment Tube – 4oz
When you rub your fingers together, this honey-colored balm melts like butter and glides smoothly over your baby's skin, leaving it soft and supple with a glossy shine. As opposed to many other diaper creams, this mild formula is non-goopy and non-medicinal. It will not irritate delicate skin.
Pros:
       

Free of many allergens

       

It can reliably be used on cloth diapers

       
Cons:
       

It is a bit expensive product

       

Its smell is too strong, which is not suitable for babies.
2.      Aquaphor Baby Healing Ointment for Diaper Rash
By applying and wiping away this thick, greasy ointment, which is simple (and painless) to apply and remove, you will establish an intensive moisture barrier between your baby's skin and the contents of their diaper.
If their bottom is irritated, Aquaphor ointment also contains panthenol and glycerin, which help hydrate and nourish the skin while promoting healing when applied topically. After getting this cream, you must know how to apply diaper rash cream.
While doctors usually suggest Aquaphor to treat a wide variety of skin conditions, this line was developed with babies' skin needs in mind, rather than adult skin requirements. Aquaphor diaper rash paste is the best product for diaper rash prevention.
While parents say that it is very effective in treating and preventing diaper rash, it may also treat and prevent other skin problems like eczema, chapped skin, and cuts and scrapes.
Pros:
       

It has a variety of applications.

       

Provides an excellent moisture barrier for the environment.

       

It aids in the healing of the skin.
Cons:
       

It includes petrolatum, which is a waxy substance.

       

It may include potentially harmful allergies.

       

Some parents may feel that it is too oily.
3.      Boudreaux's Butt Paste Diaper Rash Ointment
With just six ingredients, it was developed by a parent who also happened to be a pharmacist, and you can rest confident that your child will not be exposed to any strange chemicals while receiving diaper rash treatment.
It comprises zinc oxide, which builds a thick barrier between your baby's bottom and any potential irritants in the environment, preventing irritation. The baby's skin is calmed as a result of the application of these ingredients, which do not contain any harsh or medicinal scents. Finally, it will help avoid future irritation, but it will also assist in the healing of existing irritations as they occur.
Boudreaux's maximum strength butt paste soothes and protects chafed skin caused by diaper rash while also aiding in preventing dampness. In addition, when used regularly, it is an excellent method to help avoid diaper rash. Therefore, Boudreaux's butt paste diaper rash ointment natural 4 ounces is the best product for diaper rash.
When compared to other top zinc oxide diaper rash creams (such as Desitin, A+D, and Aquaphor), this kind of ointment provides the thickest barrier of protection against diaper rash. Pediatricians suggest using a diaper rash ointment that leaves a thick wall on the skin, such as Butt Paste, to effectively treat diaper rash in children.
Pros:
       

Protects and treats the skin.

       

It's thick to provide maximum coverage, but it's also cost-effective since you don't need much of it.

       

A pharmacist created it to treat patients.
Cons:
       

This product contains petrolatum.

       

It is not suitable for use with cloth diapers.
4.      Burt's Bees Baby Diaper Rash Ointment
Burt's Bees Baby Bee Diaper Ointment is an entirely natural method to treat diaper rash in babies and toddlers. This product has a beautiful reputation for producing high-quality and friendly goods, and their diaper-rash-ointment is no exception. It is entirely safe to use on your baby's bottom since it contains only natural ingredients and contains no parabens, phthalates, or petrolatum.
It is made up of 40% zinc oxide, which helps to keep moisture out of your baby's skin while also providing natural conditioners to nourish it at the same time. Doctors have clinically evaluated it, so you can be confident that it is gentle on your baby's skin. Thus, Burt's bees baby bee 100 natural diaper rash ointment is the best product for your child.
Many of the currently available diaper rash remedies have a clinical antiseptic odor about them. This one, however, is not one of them. The fragrance of honey is difficult to distinguish from the scent of lavender and chamomile extracts, which combine to produce a beautiful fresh scent that lasts for hours. After getting this cream, you must know how to apply diaper rash cream.
Pros
       

Natural ingredients are used in their entirety.

       

It is devoid of parabens.

       

It provides skin conditioners as well as barrier protection.
Cons
       

It contains beeswax and lanolin, which may be irritating to certain infants' skin.

       

It's not very thick.
5.      A&D Diaper Rash Ointment
The only ingredient that can compete with oil-based ointments in terms of barrier protection is petrolatum, which accounts for 53 percent of the formula and will keep all irritants off your baby's already-irritated skin. There's also a little lanolin in there, which is said to help treat and heal diaper rash in your baby. After getting A&D ointment, you must know how to apply diaper rash cream.
Because the oil base is easy to apply to your baby's skin and will not give them any discomfort as you work your way over their delicate diaper area to spread it throughout the diaper region. In addition, since it is a thin paste rather than a thick paste, it washes off fast, sparing you from having to scrub your baby's sensitive tushie with soap and water afterward.
This diaper ointment from the manufacturers of Bayer has been a valued brand for generations of mothers. It's what your forefathers and mothers used, and it's still effective now.
Along with petrolatum, it includes vitamins A and D (thus the name) and lanolin, which soothes and protects the bum of infants. It's also an excellent household essential – use it to treat cracked lips or minor scratches and wounds. It's reasonably priced and readily available in a variety of sizes, including this handy 4-ounce tube. Thus, A & D diaper rash ointment & skin protectant is best for your child.
Pros: 
       

It's very effective.

       

Moisture is effectively prevented from entering the house via this barrier.
Cons:
       

There is a scent in this product.

       

This product may contain allergies.

       

Petrolatum is an artificial chemical compound.
How to Apply Diaper Rash Ointment to a Baby
Follow the manufacturer's directions while using this product. Certain products must be primed before use. Adhere to all instructions specified on the product's packaging. If you do not know how to apply diaper rash cream, there is no use in buying any product.
Certain products must be shaken before use. Check the label to see if you need to shake the bottle vigorously before use. Apply as required to the afflicted areas of skin or as instructed on the label or by your physician. The frequency with which you apply the medicine will vary according to the product and your skin condition.
If you are using this product to assist in treating diaper rash, thoroughly clean the diaper region before use and allow it to dry completely before applying the product.
If you want to use this product to treat radiation skin burns, consult with radiation experts to determine if your brand may be used before radiation therapy.
To ensure appropriate usage, follow all instructions on the label. Apply just to the skin. Unless directed differently by the brand or your doctor, avoid sensitive regions such as your eyes, inside your mouth/nose, and the vaginal/groin area.
To get the most benefit from this medicine, take it consistently. The majority of moisturizers need water to function correctly. After bathing/showering, apply the product while the skin is still wet.
Conclusion:
Diaper rash ointments are very beneficial for tiny infants. These ointments include zinc oxide, which is an active component that helps cure diaper rashes and other skin irritations. The A&D diaper rash ointment is ideal for your children's diaper rash. Natural ingredients have been combined to protect their skin against severe rashes and an itchy sensation when using it. Consequently, it would help if you considered using this product for your children.
FAQs
Is Diaper Rash Cream Safe to Use on My Newborn?
Yes, as long as the diaper rash cream has only natural components and is free of hazardous chemicals. Consult a dermatologist for more information.
Should I apply diaper rash cream to my baby's diaper each time I change it?
Overnight is the ideal time to apply diaper rash treatments since infants' bottoms are most vulnerable to dampness and hazardous irritants while they sleep for extended periods.
What is the best way to apply diaper rash cream?
Remove your baby's soiled diaper first, and then use damp wipes to clean her bottom and thighs. Apply a dime-sized quantity of a diaper rash cream to your baby's bottoms before putting on a clean diaper to prevent diaper rash. Wrap the new diaper on a clean cloth and wash your hands to remove any leftover cream. You're finished!
References: