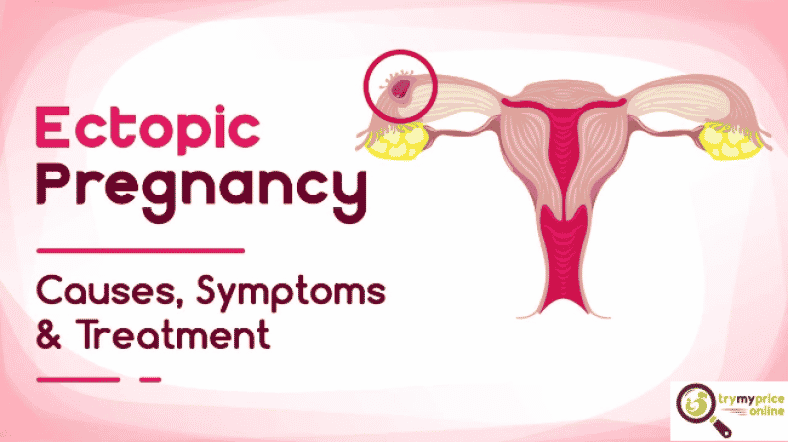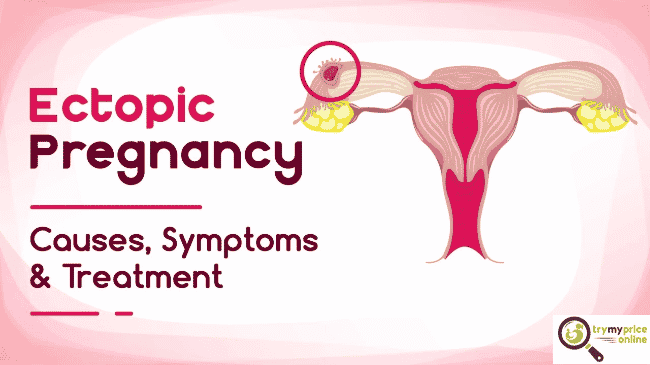 Ectopic pregnancy treatment, When a fertilized egg implants outside of the uterus, it is called an ectopic pregnancy. Because the majority of them occur in the fallopian tubes, they're also known as "tubal pregnancies." The egg gets stopped on its way to the uterus, whether it's because of an issue with the egg or the tube. So what is ectopic pregnancy treatment?
Related: Glucose test pregnancy and its importance
Ectopic pregnancy treatment
All ectopic pregnancies must end since a pregnancy cannot live outside of the uterus. 
Previously, roughly 90% of women with ectopic pregnancies had to undergo surgery. 
Today, fewer ectopic pregnancies require surgery, and many more are treated with medicine that stops them from advancing.
If you've been diagnosed with an ectopic pregnancy, your doctor's treatment plan will be determined by how far along the pregnancy is, 
Where the embryo is, and how severe your problems are.
You can download a guide about ectopic pregnancy from amazon
So, what do you think about Ectopic pregnancy treatment.
Related: Tubal pregnancy risks and treatment
Medication
Medicine can be used to treat an early ectopic pregnancy. 
If you have low levels of hCG, a hormone your body produces when you're pregnant, 
And your fallopian tube isn't damaged, your doctor can inject you with methotrexate (Trexall).
Methotrexate inhibits cell growth, allowing the pregnancy to be absorbed by the body.
However, the medication can cause nausea, vomiting, dizziness, diarrhea, and stomatitis (mouth and lip ulcers). 
The majority of women have abdominal pain a few days following the injection.
A regimen of methotrexate injections used to require women to stay in the hospital. 
It's now an outpatient surgery, but your doctor will closely monitor your hCG levels for the next few weeks to ensure they return to zero.
One injection may suffice, but if the numbers do not reduce as expected, you may require more injections.
Related: Pregnancy test calculator week by week
Surgery
Surgery is the next step if methotrexate therapy fails. For women with high hCG levels, significant symptoms, 
And burst or damaged fallopian tubes, it's also their only option.
You might need laparoscopic surgery, which entails a small incision and a tiny camera. 
Rather than performing surgery with a larger cut, surgeons prefer to employ this procedure. 
However, this is not always achievable, especially if the procedure is an emergency. 
The surgeons may have to remove your fallopian tube if it has ruptured or been significantly damaged.
If the damage is minor, the tube may be preserved. 
Your doctors will monitor your hCG levels after surgery to ensure that they are decreasing and that the pregnancy was successfully removed. 
Some women may additionally require a methotrexate injection to restore normalcy.
Related: B6 And Unisom during Pregnancy: Is It Safe?
Who is at risk for an ectopic pregnancy?
Ectopic pregnancy can happen to any sexually active woman. Any of the following increases risk factors:
A history of pelvic surgery, abdominal surgery, or numerous abortions if the mother is 35 years old or older
Inflammation of the pelvis in the past (PID)
Despite tubal ligation or an intrauterine device, endometriosis-related pregnancy occurred (IUD)
fertility medicines or procedures facilitated conception.
Related: Protein creatinine ratio pregnancy calculator and its usage
Ectopic pregnancy treatment
All in all, About ectopic pregnancy treatment, It's important to remember that many women have healthy pregnancies and kids. When you're ready, speak with your doctor about strategies to guarantee a healthy pregnancy in the future.
References: