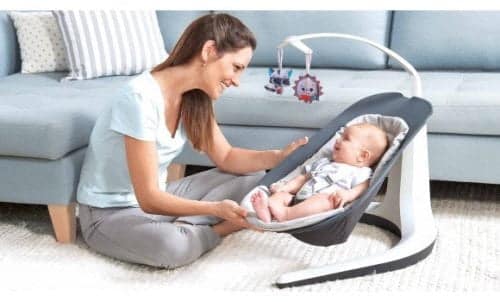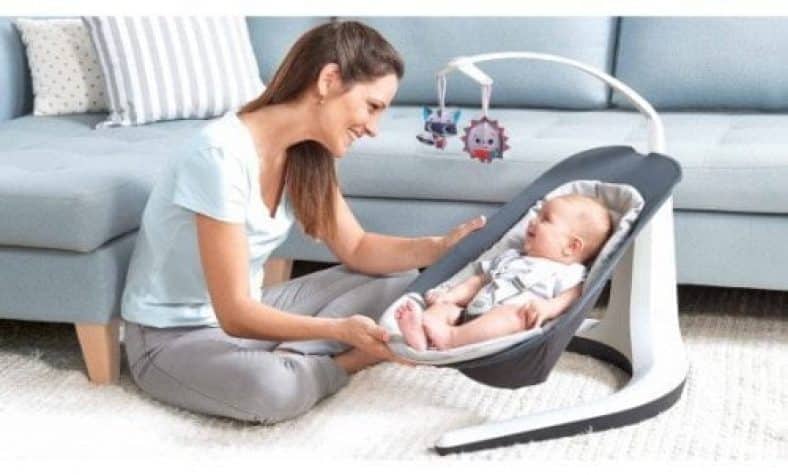 Turning into a Parent is certainly the most beautiful feeling in the world. It's like completing a circle of your life. And as young parents, we want to provide our kids with every possible facility and luxury within our reach.
Baby Gears are sought of becoming a necessity in recent times, and it is something that every household with an infant usually has. Equipped with wonderful features, these carrycots/swings seems the perfect place for your little ones to spend their leisure time.
We researched our way through the best baby gear gifts for your kids and narrowed down to the top 4 options. Each of the below-mentioned items is unique in their way, and you can pick one up which suits the needs of your toddlers.
Importance on Baby Gears
Before starting our list, we want to discuss more about these wonderful baby gears. Not only do these baby gears/swing offers safety and comfort to your little ones, but they are also packed with some exciting features. Like the ability to control the swing speed via Bluetooth connectivity or level up to swing-size to match your toddler's growing height. Some baby swings are also incredibly portable for you to carry them around. This is an excellent feature considering your toddler will not miss the fun & joy even when you are outdoors. Enough said let us get started with our list:
Best Baby Gear Gifts
Turning into a #Parent is certainly the most beautiful feeling in the world. And as #youngparents, we want to provide our #kids with every possible facility and ...
The Best Baby Gear Gifts You can Get
Features
Five unique app-controlled motions
Machine washable fabric
Excellent battery life
Multiple recline positions
Can play audio and MP3
Decent speaker output
Starting off our list with the best offering of the lot. 4moms is a very prominent name in the baby gear segment and their latest mamaRoo4 Bluetooth enabled baby swing is one of the best baby gear gifts you can buy.
Equipped with five unique motions that can be controlled through the 4moms app, this baby swing can reach multiple recline positions to provide the maximum comfort to your kid. You also have the ability to play your child's favorite songs and riddles through the four captivating MP3 plug-ins.
PROS:
Provides a wonderful experience
Several recline positions allow you a lot of flexibility
The ability to play MP3 is unique
The fabric is soft and plush
Overall weight of the unit is very much manageable.
CONS:
Arguable large footprint doesn't make it travel-friendly
No IPS rating on MP3 outputs
Features
Has 16 soothing tones and two sounds
Folding legs for stow and go
22 pounds per unit
Made from polyester and plastic
Newborn head-support
Battery-powered/Electric
Can handle up to 13kgs
When we talk about being bang-for-the-buck, no other baby gear comes close to Fisher-Price Snugamonkey Cradle N Swing. Lightweight built and extremely handy, this baby swing is harnessed with a 5-point swing control to provide extra control over the flow of the swing.
Assembling the Snugamoneky is relatively straightforward as well. Fisher-price provides a detailed guide on how to assemble and disassemble, which can later help you pack this thing for your backpacking trip. Coming to the comfort quotient, this baby gear is extremely reliable and soft. All of these features make this one of the best gifts for a baby shower.
PROS:
Exceptionally compact and lightweight
2-swing options are good
AC plug-in option saves a lot of battery life
Monkey-themed seat pad
The headrest is an excellent addition for newborn kids.
CONS:
A bit slim on features
Flimsy folding legs
Features
Constructed from metal and plastic
3-point harness
Easy one-hand liver to adjust
Soft-touch fabric
Anti-shiver frame
Has in-built vibration motor
Graco DuoGlider Gliding Swing is a perfect option if you want to provide that extra security and comfort to your little one. The main swing seat is capable of converting into a rocker, which in turn gives you a lot of flexibility in terms of providing a safe play area for kids.
The overall motion of this swing is very swift, and you never question your kid's safety inside the swing seat. The circular stands provide stiffness and balance to the structure of the DuoGlider swing. Assembling is also simple, as you don't require any tools to complete the process. Also, the one-hand recline lever allows you to adjust the seat into a rocker without moving your entire body, which is a pretty sweet feature.
PROS:
Superb built quality
The seat is very cozy and spacious
It can be converted into a rocker
Simple assembling process
One-hand liver is a wonderful addition.
CONS:
Required a lot of space
The color of this swing is pretty tedious
Features
Suggested for kids up to 9 months
Battery-powered
Made from solid metal
Wipe cleanly preferred
Foldable structure
At first glance, this baby swing appears extremely adorable. Twinkle white color with fabric threading all over the swing adds a very soft tone to the structure. Moreover, with a very minimal footprint and foldable frame, you can easily carry and store it almost anywhere you want.
It has 3-timer settings, with each setting ranging from 30, 45, and 60. The swing seat can be rotated in a 180o, and it can be swung in three different directions. A fabric leg-lock is also installed in the center of the carrycot to prevent the baby from slipping down. All-in-all, this baby swing from Ingenuity is a fantastic option and one of the best baby gifts you can get.
PROS:
Looks gorgeous
The seat can be roasted up to 1800
Entire baby swing is foldable
Solid metal frame
Maintains six speeds as baby grows
CONS:
The fabric is not machine washable
The base of the swing is quite clumsy.
Conclusion
So based on our research, these were the best baby gear gifts. To be clear, each of the above-mentioned baby gear holds its significance and uniqueness. Like the 4moms, Bluetooth Swing can be enabled through an app, whereas Graco DuoGlider provided a lot of support and protection to the babies inside. Ingenuity Baby Swing is highly compact due to its foldable body, and Fisher-Price Snugamonkey holds its ground while providing a comfortable posture for the kids.
Based on your budget and the features you want in the baby gear, you can pick either yourself.
Related items you might be interested in:
Last update was on: December 3, 2023 3:07 pm