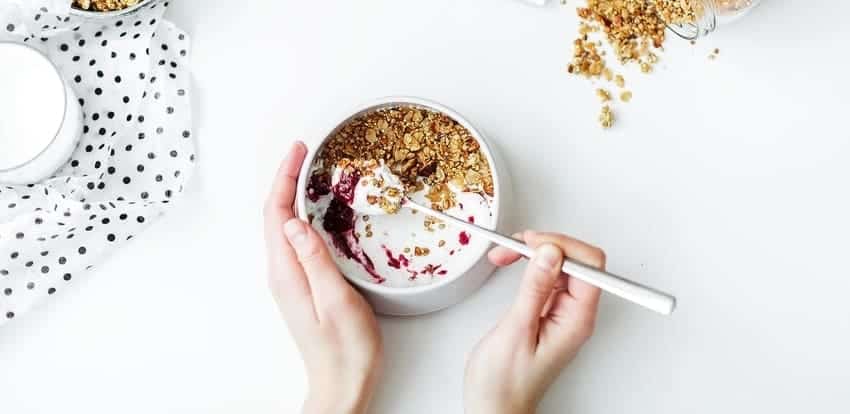 When it comes to introducing solid foods, it is always an exciting yet difficult milestone that can result in a messy endeavor. For that purpose, it is necessary to properly store your baby's food and make sure it won't get all over the floor. It can be a bit challenging for you. This is where the baby bowl comes in handy. Such bowls and plates are designed to meet those challenges. As a result, you can do much more than just feeding your baby. You can experiment and try new foods easier and cleaner.
However, the choice of the right online store is vital to shop for baby products. The price is often the first consideration when buying baby products. You must consider its features and durability as well. Are you looking for a baby bowl buying guide for your little one? We've come along with the 4 best baby bowls that can help you sever food to your baby with less or no mess. Soon, you will have one more independent eater in your family.
Best Baby Bowls Review 2021
Here are some of our top picks of the best baby bowls that can be useful for parents.
Are you looking for the best suction bowl? Look no further than Munchkin Stay Put Suction Bowl as it has a strong suction base that keeps your little one from throwing his dinner on the floor. It is one of the best suctions baby bowls that come in three different-sized bowls. For your comfort, there are quick-release tabs on the suction base as well. With the sleek design and large suction base, this baby bowl is excellent for its better hold. A variety of color options provide you an opportunity to personalize your purchase. The product is BPA-free, microwave and dishwasher safe as well. If your baby ages six months and above, these lightweight bowls are ideal for you. It offers an excellent suction.
It is designed by a specialist and can add a smile to mealtime as you feed your little one in an easy and comfortable way. The feeding specialist has made three sections that help parents to provide a variety of foods yet balanced meal. For maximum stability, there is a mat that suits most highchairs and the entire plate suctions. It comes in a reusable bag that you can put inside in your diaper bag. The product is 100% safe to use because it is BPA-free as well as BPS, PVC, lead-free, and dishwasher safe. This Mini Mat is available in a variety of colors.
It is one of the best baby bowls out there that help you feed your baby without any hassle. Do you worry about spills? With a simple press of your hand, this popular suction bowl can adhere to any flat surface. Do you know what makes this product so special? It comes with a matching bamboo spoon designed for little ones. Your baby can scoop and stir easily and comfortably. It is a long-lasting baby bowl that can be used for many years to come. Bamboo is a hypoallergenic, sustainably grown plant and is resistant to mold and mildew. So Avanchy Bamboo Suction Baby Bowl is 100% safe to use. It works perfectly in your baby's hand. This bowl is one of the most essential baby products you can purchase for your little one.
Do you want to introduce new foods to your baby? It could be an ideal baby bowl for you. With its ergonomic design, this baby bowl is heat-safe as well as freezer-friendly. The product includes a silicone lid and you can store leftovers easily. It comes with a double-ended spoon, one end is for dipping and the other end can be used for scooping up solids.
If you are looking for the best baby bowls and spoons, this product is the best choice with an excellent marble design and a sophisticated look. A spoon and lid can facilitate storage, making it the best baby bowl for traveling.
Best Online Store To Shop Baby Feeding Bowls
When it comes to shopping for the baby feeding bowls, here are some of the best online stores you can opt for.
A well-renowned and best of all, Amazon is always a top pick when it comes to shopping online for baby products. For any parent, this online store offers maximum convenience. It offers a huge collection of the best baby bowls. Most importantly, this online store makes sure to ship the orders as quickly as possible. You can find all your favorite brands on the baby's section, including Seventh Generation, Huggies, Pampers, and many more. Whether you are looking for Munchkin Suction Bowls or Avanchy Bamboo Suction Baby Bowl, you can find a variety of baby feeding bowls on Amazon.
It is one of the most popular online stores for the best baby products. Many parents prefer Walmart because of its diverse collection of baby feeding products. Are you looking for on-demand shopping and shipping? Walmart+ is similar to Amazon Prime and you need to get a subscription before shopping for the baby feeding bowls. But, it is really worth it because investing in Walmart+ can help you shop on mobile and have it scanned and delivered with no hassle. You don't need to worry about unloading and reloading at the checkout counter. If you're good with Walmart, it offers a range of baby feeding bowls and toddler plates from popular brands.
Last update was on: November 23, 2023 7:55 am
Target is an ideal choice if you are looking for affordability and convenience. You can find all the baby essentials from the top-ranked brands. Baby bowls, diapers, onesies, strollers are some of those baby essentials. It offers a range of the best baby feeding bowls to meet all your needs. Investing in these bowls can help you feed your baby easily and comfortably. As a one-stop-shop, it can cover all your baby feeding needs. All you need is to consider what you need for your little one and order it from Target at a reasonable price.
Another big name on the list, AliExpress is one of the best online stores to shop for baby essentials. Are you looking for the best baby suction bowls? You can find it on AliExpress with no hassle. It has the best collection of baby products from the top manufacturers. If you prefer any favorite brand to buy baby products, chances are it's already here on AliExpress. Most importantly, this online store never compromises on the quality. The prices are affordable and you can even buy your products from discount sellers. Everything from quick shipping and safe payment methods, AliExpress is a way to go for shopping baby feeding bowls. You can find the most sought-after sellers on this online store.
Whether you're looking for baby bowls or toddler spoons, buybuyBaby has got you covered. The online selection is hard to beat because of a variety of the best baby products. It provides you the flexibility in searching baby items with the brand name, or you can explore directly different sections to find something to your liking. The feeding and nursing section is full of high-rated and top-class options, which is a huge plus. That's why it is one of the best online stores for baby feeding bowls. It offers high-quality products with long-lasting durability.