Traveling can be a headache with a baby. If you want to make your trip a breeze, some essential baby items can do the job. Even if you are an expert in travel with your carry-on luggage, traveling with your baby is much difficult. You need to carry every essential baby travel gear to fulfill their needs. Babies usually require a lot of stuff, but only bringing the baby essentials is what we recommend. Before buying baby essentials, you must know what things you will need and use.
It is, of course, daunting to pack every baby travel product. However, if you leave something important at home, you will regret it later on. That's why it is essential to pack everything useful for your baby. You need to exactly figure out what you need for your baby during travel.
The list consists of endless items, including baby stroller, diaper backpack, travel crib, travel chair, changing kit, bottle warmer, and many more. You can skip some of the baby products depending on what your baby will actually need.
Best Baby Gear Items For Your Next Trip
Take a look at our top picks of the best baby travel gear items you must consider for your next trip.
Are you looking for a lightweight stroller? Look no further than Summer Infant 3D Lite Convenience Stroller. Remember, a smaller and lighter stroller is an ideal choice for traveling no matter how much you love your everyday stroller with the large wheels.
This amazing stroller weighs less than 13 pounds, and it features a durable, aluminum frame that can be opened and closed with only one hand. The stroller comes up with a carry strap that you can sling over your shoulder. A carry strap is useful when traveling to areas with lots of stairs.
Do you want to protect your little one's sensitive skin from the sun? The pop-out sun visor is all set to protect your baby's skin from harmful rays. A spacious storage basket is perfect for storing a diaper bag and other essentials.
You should provide your baby a safe place to sleep no matter wherever you're traveling. It must be a top priority. With Guava Lotus Travel Crib, your baby can have a safe and comfortable place to take a nap. It is made of high-quality material, which folds into a compact carrying case.
It is a lightweight that can be worn as a backpack. After reaching your destination, you will only need 10 to 15 seconds to set it up. It comes with a side zip door that is useful as a play yard – your baby can crawl in and out.
A high chair is always useful for your baby. If you are lucky enough, you will be able to find high chairs at most family-friendly restaurants. But it is always handy to bring along your own high chair for a baby, especially if you are renting a home.
It is one of the most baby travel essentials you should look for your next trip. My Little Seat Travel High Chair can turn into a high chair and slip onto a regular chair as well. As a high chair, it is ideal for those babies that can sit unassisted (six months or above).
This baby travel gear is tested for durability and strength. It is a much-needed item for your baby during travel. The compact size, durability, and strength make it the best among other similar products. Moreover, you can easily store it in the included matching bag.
You will, of course, want to have your hands free when traveling. This is where the best baby diaper backpacks come in handy. One such diaper bag comes from Maman, which is lightweight and stylish. It features 8 large pockets that can hold everything from water bottles to diapers and cell phones.
The material is easy to clean, so don't worry if you spill milk or your little one pukes on the bag. A matching changing pad is another plus point.
When you're bottle-feeding with formula or breastmilk, it is always essential to find a reliable way to keep it warm. The bottle warmer is very useful for your little ones. You will simply need to touch the button in order to heat the milk at the particular temperature of your choice.
The innovative system is very convenient. There is an on-the-go dispenser that works perfectly for the formula feeding moms. It makes prep hassle-free, mess-free, and simple – one scoop of the formula requires one push.

5 Best Online Shopping Store To Buy Baby Travel Gear
Shopping for a newborn baby is super-exciting, but it can be a headache if not prepared beforehand. All kinds of large and small retailers offer baby suppliers. Such suppliers sell everything from toddler sheets to the cutest baby outfits. It is important to choose the right online shopping store when it comes to buying baby travel gear.
We've come along with the 5 best online shopping stores that will make shopping for your little one easier and comfortable. Whether you're looking for baby clothes, bottles, toys, or furniture, these online stores help many parents to purchase every baby essential product at reasonable prices.
Amazon is one of the leading online stores for shopping. It offers every essential thing you need for your baby. If you are looking for essential baby travel items, it is a platform to buy everything. This platform carries thousands of options and it ships quickly as well.
Amazon features a baby section with all your favorite brands, including Pampers, Huggies, Seventh Generation, and more. Looking for nursery décor, toys, and baby monitors? Amazon is a way to go!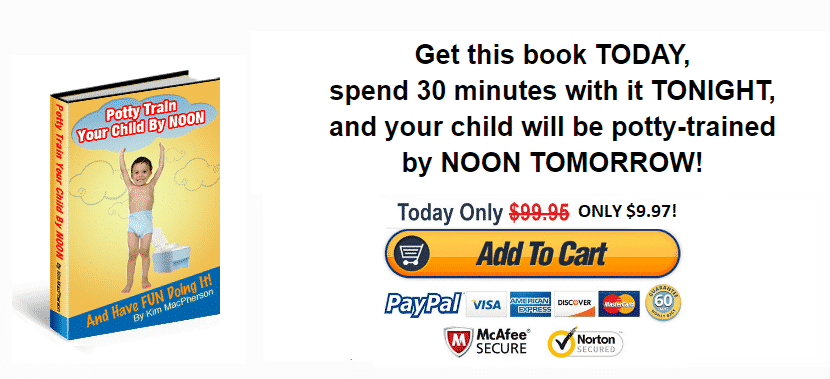 Whether you are beginning your registry or looking for more baby essentials, buybuyBaby is another ideal platform. It provides you the flexibility of searching baby products by brands or you can go directly to the section you need. The online selection of baby items is hard to beat.
It features the Baby Nursing & Feeding section, which is full of premium quality products. You can simply buy the best baby travel gear items on this platform.
Last update was on: November 26, 2022 4:10 am
Want to stock up on all the essential clothing things for your little one? Look no further than Carter's as it is well-known for its variety of items, including onesies, sweatpants, T-shirts, socks, and many more. Fill your baby dresser drawers with the much-needed baby clothes.
Do you know what makes this online store the best among others? The shipment is free on orders over $35. Moreover, there are standard sizes for toddlers and kids. Carter's clothing is versatile with a wide range of patterns to choose from. Soft, comfortable, and high-quality clothes can fit your little one's clothing needs.
Last update was on: November 26, 2022 4:10 am
It is a company to look for what your baby or kid needs. There is everything from baby diapers to vitamins and personal care products. This online store offers bundle deals of the items with high standard products. It prefers plant-based and organic ingredients in the products that you will actually use.
Organic ingredients are essential because little ones have sensitive skin and developing bodies. Want to customize your monthly box with the baby essential items such as diapers, rash cream, wipes, bodysuits, and more? Hello Bello is one of the best online shopping stores.
Last update was on: November 26, 2022 4:10 am
Walmart offers endless baby products such as food, diapers, strollers, monitors, and clothes for your toddler or newborn. There are plenty of things on offer at Walmart. So, if you are looking for deals on baby products, it is the best platform. Moreover, it also announces a program where parents can receive a gift card. With such programs, this online store offers special savings.
These are our top 5 picks of online shopping stores to buy baby travel gear. Amazon is foremost the best online shopping store where many parents look for the essential baby travel gears for their newborn or toddlers.
Last update was on: November 26, 2022 4:10 am