First and foremost, you must understand that Montessori toys for babies encourage independence and development from their tender age. We will be bringing to you a round-up of the best Montessori toys for toddlers out there.
While raising kids can be a tough job, there are ways to make your job and life easier as a parent. In our modern world, there are fantastic parenting products that can help.
In this article:
The aim of these Montessori infant toys is that asides from encouraging development, they tend to have a magical touch. They can help to keep your baby engaged in a way that other toys cannot possibly do.
Before we delve into the best Montessori toys for babies out there, you must have a brief understanding of where the term Montessori started.
Bear in mind that Maria Montessori created her popular educational philosophy first in Rome, Italy, in the early 1900s.
Due to her observations of young kids, Dr. Montessori created a set of ideal materials for their unique developmental needs.
Since this creation, Montessori schools have been established worldwide, and the Montessori technique can be used at home for your baby.
What Are Montessori Toys?
You must note that it is pretty easy to introduce young kids to the Montessori method via play.
When searching for toys that will perfectly work within the Montessori-style classroom space or play space, every parent must know what to search for.
Bear in mind that the Montessori toys are made from natural materials such as cotton, metal, wood, and rocks. These toys are safer for kids who may be more inclined to taste their toys.
However, these toys do not move or make sounds on their own. They need to be physically manipulated first by the baby. An example is a musical instrument or a jack in the box.
Montessori toys for toddlers are toys that are deeply rooted in reality. This means that Montessori will most likely suggest picking an animal toy that your baby will encounter at the zoo or farm over a unicorn or dragon toy.
You are to select toys that teach your kids some skills. The Montessori method insists that these kinds of toys help children learn how to perform tasks correctly.
The Montessori toys are to be sized appropriately for kids and serve a given purpose. An example is that choosing a small wooden broom will help your child learn a vital skill that is sweeping.
back to menu ↑
Why Are Montessori Toys Unique?
Even if you have seen wooden blocks or other toys created from natural materials, you must note that wooden toys are not automatically in line with the Montessori technique.
Montessori toys are unique because they feature specific characteristics. Some of the elements that make them fall in line with the Montessori philosophy include:
back to menu ↑
They are simple
---
Visually, these toys are simple and not flashy. They tend to concentrate on one skill at a given time.
back to menu ↑
They are task-oriented
---
The Montessori toys for babies tend to invite the kids to finish up a specific job, like fitting a set of differently sized pens into their ideal holes.
back to menu ↑
They are developmental
---
Your kids will be enraptured when playing with the Montessori toys because they focus on the child's exact skills naturally.
It does not matter if they are learning how to walk, coordinate their hand to eye, or learn fine motor skills.
back to menu ↑
The toys are accessible
---
The children can work with Montessori materials without any assistance from adults. They will be capable of fixing their own mistakes.
While you may be wondering what makes your kid's toy a Montessori toy, the simple answer is that the Montessori toys are regarded as activities. Since toys are taken to be things you play with, an activity is viewed as something you do.
However, this does not in a byway mean that Montessori toys are not fun for kids. The Montessori toys are capable of keeping babies engaged and having fun for an extended period.
Understand that the Montessori-styled toys range from fine motor skill activities such as threading toys and stackers to artwork and musical instruments. It also moves to practical life activities such as button and zipper boards or washing the baby dolls.
Best Montessori Toys For Babies
First and foremost, you must understand that #Montessoritoysforbabies encourage independence and #development from their tender age. We will be bringing ...
You need to know about the Montessori toys for babies because they concentrate on one skill or idea at a time. It is worthy to note that Montessori toys are not always wooden toys.
Nevertheless, Maria Montessori suggested that toys are made from attractive natural materials. This is why wood is frequently the material of choice for toys in the Montessori playroom.
The vital feature of Montessori toys is not what they are made from but more on the characteristics that define the toys.
While the wooden toys are great as they are timeless, beautiful, and great to handle, they tend to carry some weight, but their value holds well.
The downside to these wooden toys is that they are costlier than the majority of the other materials.
back to menu ↑
Best Montessori Toys For Babies
Finally, we will be taking a look at the best Montessori toys for babies.
Understand that even though babies and infants will not be making use of many toys like toddlers, it is essential that they play with these toys for proper development.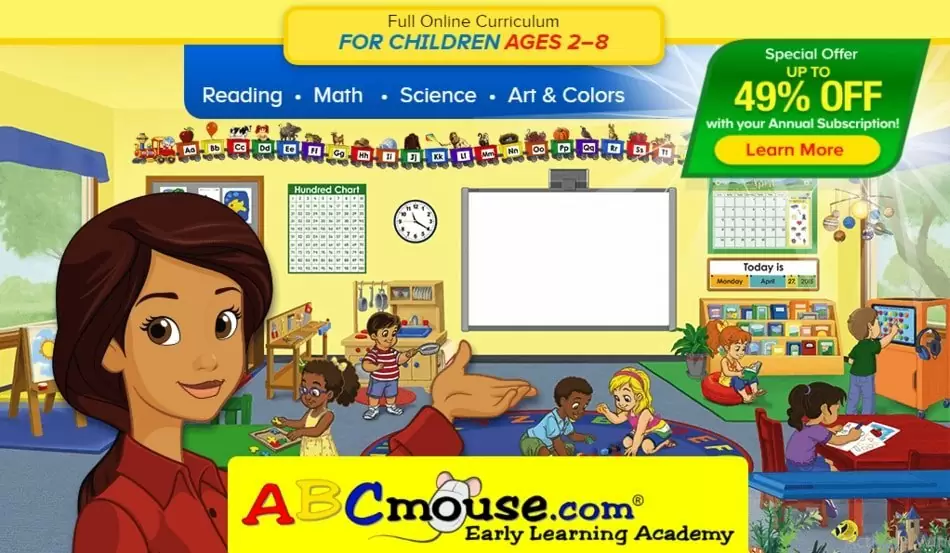 Some of the Montessori toys for newborns and Montessori infant toys are:

1
Black and white pictured books
Do you know that reading to your baby at any particular age will be of great benefit to their development? Well, it is, and you can read to newborns too.

The black and white pictured books are ideal for infants as they can easily see grey, black and white when they are ebon.

This is because the high contrast of black and white images is easier for them to see and has been said to assist in increasing their attention span and concentration skills.

Interestingly, it aids in the growth of their optic nerve.


2
Montessori baby play gym
One thing to know about babies is that they are easily attracted to bold and contrasting colors. This is why the baby play gym is fantastic for the development of their visuals.

While there are some mixed opinions on the baby play gym above their crib, professionals have agreed that the baby play gyms with mobiles that are not set up in or around the crib are ideal for babies.

When you have your baby reaching, turning, kicking, and grasping for hanging items, it will assist them with hand-to-eye coordination. It will also help them with gross and fine motor skills.

If you never knew, rattles are more than just a means of entertainment for your baby. This is because they can teach the babies how to visually track and assist with fine motor skills and grasping reflexes.

The infant rattles are made of diverse materials hut the wooden rattles are the ideal choice. The wooden rattle's extra wright is beneficial for babies.

The softballs are a great sensory item for infants as they can quickly grasp and squeeze them in their tiny hands.

It will also help develop their hand-to-eye coordination, tracking and transferring the ball from one hand to the next.

For those unaware, balls are a fantastic way to boost movement in tummy time because the baby will roll and push the ball and try desperately to reach out for it.

5
Sawyer XL Teething Rattle
This teething rattle is handmade in Utah, and it is rated among the Montessori toys for three months old and above. It is a modern crafted teether that will provide a safe relief to the teething baby.
Its rings are designed to specifically help the little hands grasp it. It comes with soft silicone and natural Beachwood beads. Its rings aid in massaging the sore gums.
back to menu ↑
Six Month Montessori Toys
In the six-month stage, babies will become alert and curious about the world they have found themselves in. Some of the best Montessori toys for six months old are:


As a parent, you can pick up a package of textured balls for your child when they get to the six months mark.

Note that that diverse textures on the ball are unique for sensory play at a tender age, and later on, the balls can be used for games like playing catch, hockey, and even soccer.

2
The object permanence box
It is worthy to note that the object permanence box is regarded as a staple baby toy in the Montessori community. It is highly possible to see one of these boxes if you have been looking for Montessori toys.

Interestingly, you can create your permanence box using a diaper box.

The baby-safe mirror can be introduced to the baby earlier than the six months mark. However, it is a great toy to have in their playroom. As one of the six-month Montessori toys, it will make the tummy time last for long.

They see their reflection, and it catches the baby's attention and keeps him or her busy. This can also be used for some gross motor development. It will assist in getting the baby to sit up, stand and even crawl.

Also, it will teach your baby a sense of self.

Do you know that it is never too early to introduce your babies to musical instruments? If you never knew, babies love the noisemakers such as tambourines and maracas.

Aside from building gross and fine motor skills when they pick and shake the musical instruments, research has shown that the musical instruments make more pathways in their brain and speed up the brain's development.

5
The Fat Brain Toys InnyBin
This toy is among the best Montessori toys for six-month-old. Your growing baby will enjoy exploring the great textures of these six chunky blocks. Interestingly, they are sized appropriately for their tiny hands.

Your kids will be challenged to push the diverse shapes through the cube's elastic bands, thus boosting fine motor skills and experimentation.

Most parents love its versatility as kids can place other toys inside the bin, and the bin is self-contained.

Some other Montessori toys for toddlers above the six months mark and upwards to the twelve months mark are:

It is incredible to note that the vertical stackers are among the Montessori toys for nine-month-old. These vertical stackers come in diverse sizes and shapes and enable the baby to rotate different stackers.

It assists in keeping them engaged.


7
Playskool Elefun Busy Ball Popper
This is an interactive and highly vibrant toy. It is a cute elephant that keeps your babies moving irrespective of whether they are walking, scooting, or crawling.

It is among the amazing Montessori toy for nine-month-old and above. This elephant is capable of storing four colorful plastic balls within its body. The baby only needs to turn the toy on for the balls to begin flying out of the trunk.

It is pretty easy to spin the direction of its trunk to point towards where the balls fly.

Pop-up toys are fun toys that can stay on your shelf for a long time. For starters, the baby can easily place the little wooden people in their holes.

With time, your baby can learn that if they push them downwards and let go, they will pop out of their hole.

Finally, your baby will learn that he or she can sort the wooden guys by their color as well. It is an amazing toy for the development of fine motor skills. This toy can be rated among the Montessori toys for ten-month-old.

One thing to note about puzzles is that they are a terrific budget-friendly activity that is ideal for toddlers. The simple wooden puzzles are ideal for language development as they can be used to name each animal your baby picks up.

It is also notable for developing motor skills and your baby's hand-to-eye coordination. It can help with problem-solving skills as the baby will have to rotate the puzzle pieces.

Interestingly, it helps with shape recognition and memory. You can begin with an easy three-shaped wooden Montessori puzzle and move on to something more advanced later.

10
The lifelike baby dolls
The baby doll toy is ideal for toddlers that are developing social-emotional, self-help, and language skills.

It is an amazing way to prepare your baby for a sibling. Many practical life skills can be taught or even practiced using lifelike baby dolls.

They include taking off the clothing, feeding, bathing, and putting on the baby's clothes.

The pull toy is a fantastic activity for toddlers as they begin to walk. They will not only enjoy pulling the toy all across the floor, but it will also aid in improving their balance and coordination as they learn how to pull something while walking.

For those unaware, the vocabulary card is a fantastic activity for babies, and its possibilities are endless. You can buy these cards from various Montessori Etsy shops as well as websites.

However, it is straightforward to build yourself, especially if you have a printer. There are different vocabulary cards that one can purchase or create that include seasonal items and animals.

Your baby can learn through these vocabulary cards.

13
Manhattan Toy Snuggle Bug Doll
Babies enjoy snuggling and cuddling their first doll, although toddlers will prefer to tuck in, tot along, and nurture their own.
Nevertheless, these cute dolls are very soft and are made using ultra-plush fabric. Each of them comes with a satin-lined sleeping pod so that your baby can tuck it in before bedtime.
You can give this doll to an older sibling of about one year or more.
14
Melissa and Doug House Pets Jumbo Knob Puzzle
This Jumbo Knob Puzzle is made using extra thick wood and designed for easy grasping. It is the ideal first puzzle as it comes with bright colors and has beautiful illustrations of familiar objects that will delight your baby.
It is for kids who are twelve months and above. Your baby will enjoy matching the pictures below each piece. This game helps with visual perception skills and offers a sense of accomplishment to babies.
15
Melissa and Doug Natural PlayBook Tower
What better way to bring hands-on learning to life than with a great tower of books?. This book tower is outfitted with ten chunky books, and each of them features a favorite classic nursery rhyme.
Ideally, it is sized for the baby's fingers, and your baby will enjoy reading the rhymes with you. It is among the best Montessori toys for eight-month-old.
back to menu ↑
Conclusion
On a general note, Montessori toys aim to teach your babies some fine motor skills and boost their development. We have provided you with some of the best Montessori toys for toddlers that you will not regret.
Interestingly,  you can hang on to our site and gain more information, especially without the latest article on the best baby bibs.