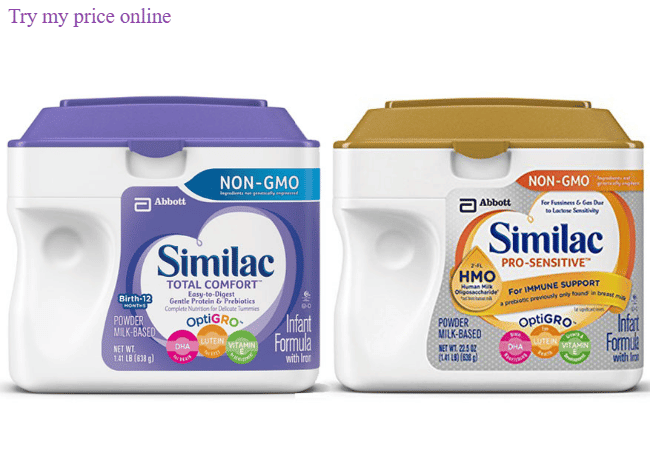 Similac pro total comfort vs similac pro sensitive, The debate over whether we should give our infants formula or breast milk is never-ending. Both choices are viable, and the decision is entirely up to you and what is best for your baby's physical and emotional well-being, We can all agree that conducting some research before getting the proper formula is one of the most important things to do before purchasing the correct formula, whether you've been formula feeding since birth or moved from nursing to formula feeding, If you're a mother, father, or caregiver looking for formula feeding options, you've probably heard of Similac, a well-known brand.
Related: Can you mix similac advance and pro advance is it okay to do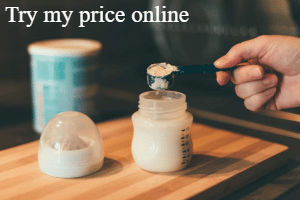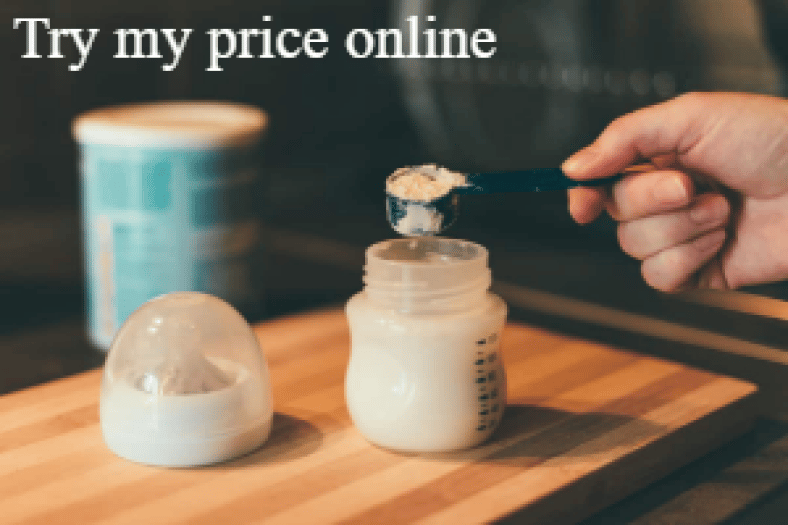 Similac pro total comfort vs similac pro sensitive
Similac Pro-Sensitive has intact milk protein, however, Similac Pro-Total Comfort contains 100 percent partially hydrolyzed whey protein, 
Which can be used in place of standard milk-based formulas with intact protein.
Similac Pro-sensitive
Because lactose sensitivity promotes fussiness and flatulence, the famous Pro-Sensitive formula was developed. 
This formula contains 2'FL HMO for immune support. 
HMO is an abbreviation for human milk oligosaccharides, while 2'FL is an abbreviation for 2′-fucosyllactose. The most common human milk oligosaccharide in breast milk is 2′ FL.
If you're unfamiliar with these concepts, don't worry; the 2′ FL in Similac Pro-sensitive is produced by a fermentation process that. 
According to the Similac website, is identical to the fermentation method used to produce vitamins such as B2.
Similac's 2'Fl is structurally comparable to the 2'Fl found in human milk, making it an excellent alternative. 
For parents who do not choose to breastfeed but wish to provide their children with a formula that is as close to breast milk as possible.
Similac Pro-Sensitive does not contain any synthetic growth hormones.
This formula also contains Lutein, Vitamin E, and DHA, all of which are necessary for neonatal brain and eye development. 
The Pro-sensitive formula should not be used by neonates with Galactosemia. It has dairy products in it.
You can get the product from amazon
Related: Difference between similac advance and similac pro advance
Similac Pro-Total Comfort 
According to Similac, the Pro-Total Comfort formula with 2′-FL HMO is their gentlest formula. 
Similac Pro-Total Comfort has a unique DHA and Lutein blend. 
It, like the rest of the Similac brand, does not include any artificial growth agents. 
This formula's main advantage is that it contains partially hydrolyzed protein, which makes it simpler to digest.
This exact product claims to help reduce fussiness and gas faster, or as they term it, 1Day-less crying. 
Similac Pro-Total Comfort generates four more 6-fl-oz bottles than competitors such as Enfamil NeuroPro.
Because of the 2'FL HMO and partially hydrolyzed protein, Similac Pro-Total Comfort is surprisingly similar to breast milk. 
It should be noted that this formula is not suitable for infants or children with galactosemia.
Now that you've learned about these two formulas, there's no question that they sound like a terrific option, 
And you can understand why they're both highly recommended, but you might be wondering which one is best for you and your baby. 
You can get the product from amazon
Related: Baby brezza formula pro formula list and powder setting
The following benefits are associated with hydrolyzed formulations:
When an infant develops allergies, many doctors recommend hydrolyzed formulas. 
A hydrolyzed formula is especially advantageous for a newborn who is allergic to milk protein.
Cow's milk protein has been hydrolyzed so that neonates with sensitive stomachs can consume it.
Related: Can i give my baby similac advance and similac sensitive
All in all, similac pro total comfort vs similac pro sensitive, Both formulas, however, include DHA, Lutein, and Vitamin E, all of which are essential components of breastfeeding. There is no evidence to suggest that one is more like nursing than the other.
Sources:
Similac Alimentum with 2'-FL HMO Hypoallergenic Infant Formula, for Food Allergies and Colic, Suitable for Lactose Sensitivity, Ready-to-Feed Baby Formula, 32-oz Bottle (Case of 6)
out of stock
as of November 26, 2023 10:34 am
Features
HYPOALLERGENIC: Our formula is suitable for lactose sensitivity and has broken-down protein that is easy to digest for babies with food allergies or colic due to protein sensitivity
START FEELING BETTER TODAY: Similac Alimentum starts reducing colic symptoms due to protein sensitivity within 24 hours in most infants
WITH AN IMMUNE-NOURISHING INGREDIENT: First and only hypoallergenic formula with 2 -FL HMO, an immune-nourishing ingredient
EBT ELIGIBLE: Eligible to be purchased with Supplemental Nutrition Assistance Program (SNAP) benefits in select stores; The SNAP name is a service mark of the US Department of Agriculture The USDA does not endorse any goods, services, or enterprises
Enfamil NeuroPro Gentlease Baby Formula, Brain and Immune Support with DHA, Clinically Proven to Reduce Fussiness, Crying, Gas & Spit-up in 24 Hours, Non-GMO, Powder Refill Box, 30.4 Oz (Pack of 4)
as of November 26, 2023 10:34 am
Features
ALL IN ONE COMFORT: Enfamil NeuroPro Gentlease is scientifically formulated to help ease fussiness, crying, gas and spit-up in 24 hours
EXPERT RECOMMENDED DHA: Enfamil NeuroPro Gentlease has expert recommended brain building DHA
HuMO6 IMMUNE BLEND: Enfamil Neuropro Gentlease has an exclusive HuMO6 immune and gentle blend for immune support
SUPPORT FOR YOUR INFANT: Gentle nutrition for babies through 12 months, easy-to-digest proteins and HuMO6 immune blend for immune support
#1 TRUSTED BRAND: Enfamil is the #1 Trusted Brand for Brain-building & Immune Support
Baby's Only Organic Sensitive LactoRelief with DHA & ARA Toddler Formula, 12.7 Oz (Pack of 6) Non-GMO, USDA Organic, Clean Label Project Verified, Lactose Sensitivity | Baby Formula Powder
as of November 26, 2023 10:34 am
Features
QUALITY ORGANIC NUTRITION: Our Sensitive with Organic DHA and ARA Toddler Formula* is the first organic milk-based formula intended for children with a sensitivity to lactose or those who have experienced a gastrointestinal illness
NATURAL SOURCES: Our DHA and ARA is hexane free, unlike the DHA and ARA derived from algae or fungus sources
FEATURES: Nature's One strives to always make organic better, and in doing so, we actively seek the highest quality organic ingredients that meet both consumer needs and our demand to continuously improve our formulas
NEW FLAT BLEND: Formulas now contain organic canola oil as a fat source in the products' fat blend
MANUFACTURED: Baby's Only Organic Toddler Formula is made in the U.S.A.
Enfamil NeuroPro Baby Formula, Triple Prebiotic Immune Blend with 2'FL HMO & Expert Recommended Omega-3 DHA, Inspired by Breast Milk, Non-GMO, Refill Box, 31.4 Oz, Pack of 4 (Packaging May Vary)
as of November 26, 2023 10:34 am
Features
EXPERT RECOMMENDED DHA: Enfamil NeuroPro Infant has expert recommended brain building DHA
HuMO6 IMMUNE BLEND: Enfamil NeuroPro Infant has an exclusive HuMO6 immune blend for immune support
BRAIN-BUILDING NUTRITION: Get brain building nutrition inspired by breast milk from Enfamil
ONLY BRAND TO HAVE TRIPLE PREBIOTIC IMMUNE BLEND: Enfamil is the only brand to have both expert-recommended DHA & triple prebiotic immune blend
#1 TRUSTED BRAND: Enfamil is the #1 Trusted Brand for Brain-building & Immune Support
Similac NeoSure Infant Formula with Iron, For Babies Born Prematurely 13.1 oz, 6 Count
as of November 26, 2023 10:34 am
Features
PREMATURE INFANT FORMULA BRAND: And the brand fed in the NICU
EXCELLENT CATCH-UP GROWTH: Supports better gains in weight, length, and head circumference for premature babies when compared to term infant formula
SUPPORTS BRAIN and EYE DEVELOPMENT: Has our unique blend of DHA, lutein, and vitamin E to support brain and eye development
HELPS SUPPORT BONE GROWTH: Our formula has calcium and phosphorus for baby's growing bones
NO ARTIFICIAL GROWTH HORMONES: The first leading infant formula brand with no artificial growth hormones
Gerber Good Start Baby Formula Powder, GentlePro, Stage 1, 32 Ounce
as of November 26, 2023 10:34 am
Features
Gentle Nutrition: Modeled after the complete nutrition and gentleness of breastmilk, this formula offers complete nutrition for babies up to 12 months
Probiotic Formula: Our Gentle formula is specially designed with easy to digest Comfort Proteins, prebiotics (important components in breastmilk), and DHA to help support brain and eye development
Give Your Baby a Good Start: Your baby's nutritional needs evolve over time. That's why we created the Gerber Good Start line. Made to comfort your baby's tummy and available in a range of products
Wholesome Options: Introduce your infant to complimentary staged products like single grain Cereals and 1st Foods fruit and veggie purees with Gerber infant formulas, probiotic supplements and more
Nutrition For Growing: Like your baby, we're always growing and learning. More than ever we're committed to being your partner in parenthood with quality ingredients, nutritious food and expert guidance

Last update was on: November 26, 2023 10:34 am

Last update was on: November 26, 2023 10:34 am

Last update was on: November 26, 2023 10:34 am

Last update was on: November 26, 2023 10:34 am

Last update was on: November 26, 2023 10:34 am