So, in this blog, we shall talk about the best baby monitor for you to invest in this year and the importance of buying one! Take a look.
Importance of a Baby Monitor
No matter if your child is a week old or has crossed a two-year milestone, panicking about his safety is common. However, it shouldn't hamper you from carrying out your daily tasks. When you find yourself worrying about your child, you may not get the rest you require during the night. Therefore, it becomes important to find the best baby monitor. It will help you stay in touch with your child while he is taking a nap and keep your connected 24×7!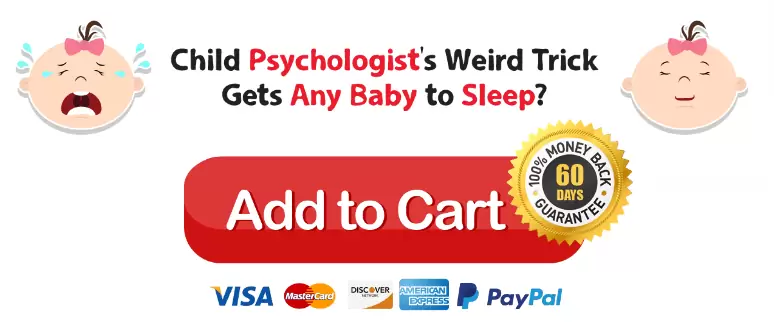 The Best Baby Monitor for You to Buy in 2020
Mentioned-below are the top picks for the best baby monitor to keep your bundle of joy safe.
Pan scan
5-inch display
Two-way communication
Infrared night vision
Colored screen
Low battery warning
For the ultimate protection of your child, Motorola Comfort75 is an ideal choice. It comes with multiple functions that ensure the maximum safety of your child. With a 5-inch display, you will be able to see the apple of your eye clearly. The pan-scan features allow you to keep the camera at a certain angle to inspect properly.
In addition, Motorola Comfort75 allows you to communicate with its two-way communication feature. It also sends an alert when the battery is low so that you can charge it as soon as possible. The night vision makes sure you monitor your baby even when the room is dark.
PROS:
Lets you see clearly at night.
You can rotate the picture from the monitor.
Great volume.
Pan it to any directions angle.
CONS:
The screens are very bright.
Not durable.
Short battery life.
Voice prompt instructions
Two-way audio
Fast and easy setup
Motion detection
Comes with a night vision
Works on electricity
The MobiCam Multi-Purpose Baby Monitoring System is the ultimate solution for you to keep a check on your child. It comes with a powerful IR-Cut night vision lens that allows you to monitor at night as well. You can stay connected from any location using the MobiCam BABY App or software. Its motion detection keeps you alert with constant notifications. Besides, it's two-way audio allows you to talk back to your child.
Another feature that makes MobiCam the best video baby monitor is that it can store up to 20-30 days of recording.
Best Baby Monitor
As a #parent, you are always anxious about your #child's #safety. But no matter how hard you try, you can't always be around to #protect them. Therefore ...
PROS:
No battery is required.
Great camera at an affordable price.
Easy to install.
Compact.
It also acts as a security camera.
Can be accessed through the phone.
CONS:
The image quality lags.
Mounting it can be a task.
It doesn't swivel.
Last update was on: June 20, 2021 6:34 am
High-quality sound
Out of range indicator Audio Detection
Works great on weak WiFi
Portable Multi-functional
VTech Digital Audio Baby Monitor is truly the best audio baby monitor. It works on batteries and has a five-level sound indicator. Perfect for parents who have toddlers at home, this audio baby monitor ensure to pick sound even from a distance. The out of range indicator lets you know when your baby isn't in the surrounding so that you can go and check on him.
Its complete digital transmission cuts down any unwanted sound and status so that you can hear your little one with ease. This baby monitor is wireless; therefore, you can carry it around for maximum security of your child. While receiving alerts, you can choose between two different alert types – light warning or sound warning, according to your convenience.
PROS:
Picks sound from a distance of five feet.
High-quality sound.
Great price.
It doesn't require WiFi to work.
CONS:
Little battery life.
One-way communication.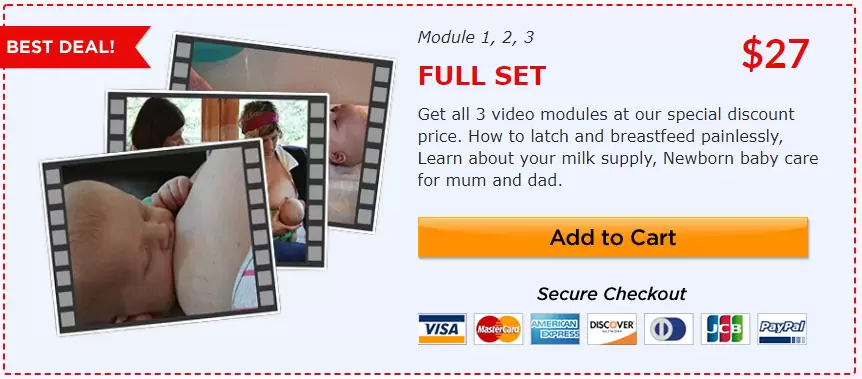 Long-range audio and video
Smart sensor alerts
Easy camera movements
Secure interface
3.5-inch colored monitor
Wall-mountable camera
Built-in battery
Are you looking for the best long-range baby monitor? Here is the perfect option, the Panasonic 3.5″ Video Baby Monitor. It comes with a powerful DECT technology that gives a clear and secure interface, even at a distance of 1500 feet. The camera can be titled, panned, or zoomed to any area to ensure it covers the whole room with ease.
The Panasonic 3.5″ Video Baby Monitor can easily be customized as per your requirement. The motion and sound sensors send notifications to alert you when your child is crying or moving. Apart from that, it has a temperature sensor as well that sends an alert when your baby's room temperature is out of the required range.
PROS:
It detects a change in temperature.
Five hours of power for continuous use.
You can see up to the distance of 1500 feet.
Clear night vision.
Responsive controls.
CONS:
The monitor screen isn't large.
No split-screen feature.
No built-in light.
Perfect size
Lightweight
Portable
Full view control
Real-time image
Night vision
Digital zoom
LCD color display
If your search for the best baby video monitor isn't over yet, we have the perfect product for you. The Infant Optics baby monitor doesn't require large batteries to work, which makes it lightweight. Its portability allows you to carry it around the house. With the full viewing control feature, you can pan, tilt, and zoom whenever you want. The interchangeable lens allows you to choose the most suitable focal length and angle.
This baby monitor also includes a wall-mounting kit, which makes it easy to access the view of the whole room. Moreover, its two-way talk features make it easy for you to communicate with your child in real-time. The LCD color display provides a crystal clear image without any delay.
PROS:
Easy talk-back feature.
You can choose the perfect viewing angle, just like a professional camera.
Crystal clear image.
Changeable camera lens.
Low battery alert.
Secure audio and video footage.
Last update was on: June 23, 2021 12:44 am
Takeaway
Kids may not seem naughty, but they most certainly are. You never know what is going on in their crazy little mind. Trust us, that's what keeps most parents on their toes 24×7. If your kid at home keeps you up to check on him throughout the night, then you need a baby monitor!
A baby monitor is the most convenient device for you to use in order to keep an eye on your child. These come loaded with multiple features and ensure your baby stays protected throughout. Some baby monitors allow you to see and hear your child at the same time. Apart from that, you can also talk back to your kids using this device. The above-mentioned monitors can be used for various purposes and make your life a little easy. We hope you get to choose the best baby monitor for your child with this guide!
Last update was on: June 20, 2021 6:33 am